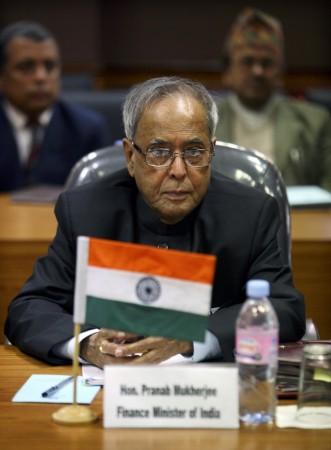 India's Finance Minister Pranab Mukherjee on Monday voiced assurance that the government is working towards a turnaround in the sputtering GDP growth, following a warning that the nation may lose its investment-grade status as an economic powerhouse.
Global ratings firm Standard & Poor projected that India may risk the possibility of being the first to be ousted from the BRIC league unless the country seeks to address the growth issues and introduce political reforms that the agency said would aid in economic liberalization.
"Slowing GDP growth and political roadblocks to economic policy making could put India at risk of losing its investment grade rating", the US-based agency said in its report titled 'Will India Be The First BRIC Fallen Angel?' published Monday.
The unexpected warning hurt the financial markets and the rupee, which after a strong start on Monday's morning trade session tumbled 32 paise at 55.74 against the US dollar. On Tuesday, the Indian currency dropped further to 55.85 in the opening trade.
The report comes two months after S&P lowered its ratings outlook on India's economic situation from stable to negative, for which the agency cited growth decline, ballooning deficits and the government's weak policy implementation as reasons for lowered ratings.
In its recent report, the international firm further highlighted the political chaos in the country, with paramount power being held in the hands of Congress led president Sonia Gandhi and with Prime Minister Manmohan Singh unable to draw in support from the Congress.
Mukherjee strongly reacted to the S&P report and said, "This (S&P report) is not based on a fresh rating action ... Between April 2012 and now there are no significant events to indicate that the economy's vulnerability to shocks has increased, though the growth numbers for the fourth quarter 2011-12 have come below the expectations. "
Affirming his faith that the India growth story is indeed intact, the FM added that foreign investments were high with the Foreign Institutional Investors (FIIs) pumping in $12 billion until June compared to 2011's entire FII investment of $8.3 billion.
"There are no major adverse results on corporate performance in the last quarter of 2011-12. All these factors should help in the recovery of domestic growth momentum," Mukherjee said in the statement according to the Deccan Herald.