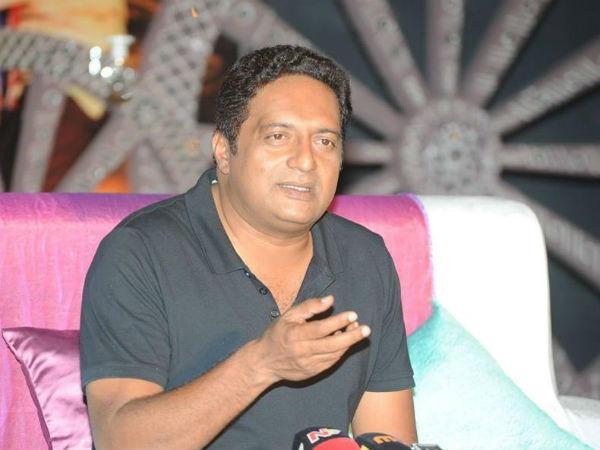 Popular south Indian actor Prakash Raj has announced that he will contest the Lok Sabha elections from the Bengaluru Central and many wonder whether he will really be able to defeat BJP MP, PC Mohan.
On the eve of New Year, Prakash Raj announced that he would be contesting in the upcoming parliament elections as an independent candidate. Later, he met TRS leader KTR aka KT Rama Rao, who welcomed his decision and wished him good luck. AAP leaders also congratulated the actor. It was speculated that he might contest the Lok Sabha elections on a ticket of either TRS or AAP.
Prakash Raj took to Twitter on Saturday to slam the reports and confirmed his constituency. He tweeted, "#2019 PARLIAMENT ELECTIONS.Thank you for the warm n encouraging response to my new journey.. I will be contesting from BENGALURU CENTRAL constituency #KARNATAKA as an INDEPENDENT..will share the Details with the media in few days..#citizensvoice #justasking in parliament too..."
The Bangalore Central was initially a part of North and South Bangalore Parliamentary constituency. This segment came into existence in 2008. Today, it is one of the most politically prominent constituencies in Karnataka and has 28 Lok Sabha seats. It has a total of 1,901,346 electorates out of which 911,444 are females and 989,902 are males, according to Election Commission of India 2009 reports.
In 2009, 37 candidates, most of which were independents, contested general elections from Bangalore Central. But BJP leader PC Mohan was elected with 340,162 votes, while Congress leader HT Sangliana and JD(S) leader BZ Zameer Ahmed Khan landed in the second and third places with 304,944 and 162,552 votes, respectively.
In the 2014 General election, 23 Independent candidates locked horns with BJP, Congress, JDS, AAP and BSP candidates. BJP leader PC Mohan once again emerged as MP with 557,130 votes, which was 51.85 percent of the total number of votes cast in the election. On the other hand, INC's Rizwan Arshad, AAP's V Balakrishnan and JD(S)'s Nandini Ala received 419,630, 39,869 and 20,387 votes, respectively.
Ever since Gauri Lankesh's murder, Prakash Raj has been a staunch critic of BJP and Narendra Modi, raising several questions through his Twitter campaign #justasking. Some netizens were happy with the announcement of his constituency, while the followers of BJP opined that he would lose his deposit. It should be seen whether he would really be able to take on PC Mohan, the two time MP from BJP.