There has always been a huge debate regarding the best batsman among the current crop of players. There are some big names in world cricket like Virat Kohli, Steve Smith, Kane Williamson, Joe Root, Babar Azam and AB De Villiers, among others, who fall in the top bracket of elite and class batsman of the current generation.
Opinions are divided, and every player around the world has a different take on things. Some say Kohli, while some say Smith or Root or Williamson. For Pakistan bowler Mohammad Amir, it is Kohli.
He replied to a question on Twitter, which was thrown at him - who is best among Root, Smith, Williamson and Kohli.
Without a shadow of a doubt, these are the four superstars of world cricket, who are doing well with the bat to earn themselves a huge name in the sport.
Everyone has a class of their own, and it is no surprise that all the four batsmen are in the top five of the ICC Test batsman rankings.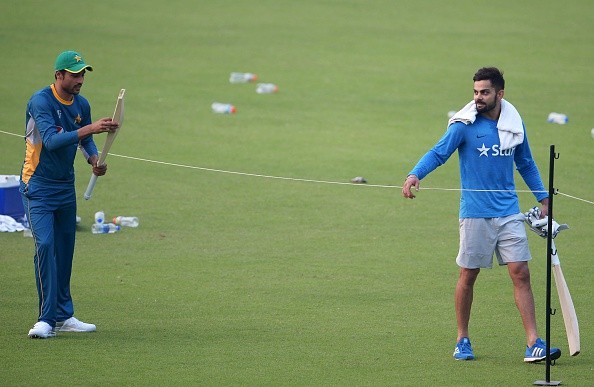 Amir has played against the best of the best in the business, and the pacer being one of the best in the business, it would have made Kohli proud as well. It was Amir, who bagged the wicket of Kohli in their last head-to-head in the Champions Trophy final, which helped Pakistan win the title as well.
With Amir showering praise on the India captain, his tweet was met with some good respect and love from across the border.
Here are some of Twitter reactions.
& uh are great as fast baller :D
love from india ^_*

— P E P P E R (@sadaf_rajput_) July 16, 2017
I'm from india , and aapne dil jit liya ham sabka

— Kishan Jha (@kishanjha3) July 16, 2017
Regards from India ? Stay Blessed and Happy ☺

— Sushma ??? (@CricketLuvInd) July 16, 2017
Does't matter who is best
Bt I am your big fan
As an Indian I would god bless you

— shubham anand raj (@shubhamanandraj) July 17, 2017