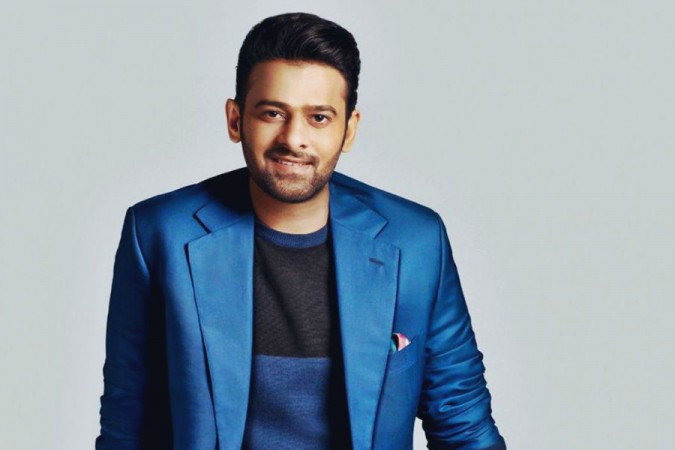 Stylish star Allu Arjun Director Koratala Siva, actress Rakul Preet Singh and many other celebs have showered wishes on Baahubali actor Prabhas, who is celebrating his 39th birthday on October 23.
Prabhas, who is a son of producer U Suryanarayana Raju, was born on 23 October 1979. Having started his acting career with Eeswar in 2002, he went on to star in 15 movies in the next 10 years and Billa, Darling, Mr Perfect, Rebel and Mirchi were big hits for him. But the Baahubali film series has taken his popularity to the international level and his fanbase grew multifolds after the release of these films.
His fanbase does not only include common film-goers, but also many celebs from the film industry. Some celebs took to Twitter to wish him on his 39th birthday. A few shared the photos featuring thiere fond memories with him and also wished him success for Saaho. Here are their comments.
Allu Arjun: Many Many Happy Returns Of The Day To My Dearest Darling Prabhas . The Love & Affection I feel for him has been the same from beginning . Wishing You all the Happiness , Love & Success . #HappyBirthdayPrabhas
Allu Sirish: Wow wow wow! Amazing visuals. Telugu cinema marokka mettu edigindi. Happy birthday to darling #Prabhas and all the best to dir Sujith & Team UV. #HappyBirthdayPrabhas
Sai bellamkonda: Happy Birthday to #Prabhas Anna. May you have the best year filled with happiness and joy #HBDDarlingPrabhas
Sai Dharam Tej: Wishing #prabhas anna a very happy birthday...one of the most humblest person in the present generation of actors #happybirthdayPrabhas
S S Karthikeya: Happy happy Birthday to Prabhaas Anna! One person who has a major influence on me after my father! Love you always forever anna! And guys gear up for #ShadesOfSaaho. The last few seconds will be worth wait! #HappyBirthdayPrabhas
Murali Sharma: Happy birthday to the universal darling ..to the most humble unassuming bounteous soul I know..stay blessed..roar and rule ..love and bests always #happybirthdayprabhas
Jaggu Bhai: Happy Birthday to the darling of the world. people love you and I love you too... take care prabaassa...a wonderful human being like you deserve the best. ♥️ #HappyBirthdayPrabhas
Koratala Siva: Wishing darling Prabhas a very happy birthday. Spread the joy as always darling. #HappyBirthdayPrabhas
Rakul Preet: Wishing our all India superstar #Prabhas a very very happy bday !! May you have the best year ever ! More power to u !
Sree Vishnu: Happy birthday Rebel Star Prabhas!!!u have been the epitome for ur grounded character despite Of the huge success and an inspiration for many of us ....!! #Happybirthdayprabhas
Eesha Rebba: Many Many Happy Returns of the day Darling Prabhas #HappyBirthdayPrabhas ❤️
Harish Shankar: Happy birthday Darling Prabhas ... pic from Bujji Gaadu Sets .... one of my favt movies of Prabhas .....
Director Maruthi Dasari: #HappyBirthdayPrabhas garu , one of the most lovely human being I know & wishing darling tons of success, Eagerly waiting for #Saaho
Vennela Kishore: Wishing a happy birthday to our darling of the nation..Wish everyone could experience your gentleness and kindness which makes everyday of shoot a paradise upon earth.. #HappyBirthdayPrabhas Sir
BVS Ravi: To the man who celebrates happiness and spreads joy always, Happy birthday Darling!! #HappyBirthdayPrabhas
Anupama Parameswaran: #HappyBirthdayPrabhas sir ♥️♥️♥️♥️♥️♥️♥️♥️♥️♥️♥️♥️
Anil Ravipudi: Many more happy returns of the day.. Prabhas Garu.. #HBDDarlingPrabhas
SS Thaman: Many more happy returns to one and only #darling #prabhas ♥️ Felling very Happy to score the #bgm for the #ShadesOfSahoo Can't wait for u guys to listen to the #score Tom at #11am My sincere thanks to @UV_Creations @sujeethsign @madhie1 ♥️ #happybirthdayprabhas
SKN‏: Wishing Global Rebel Star, One of the most dearest & down to earth star I worked with #HappyBirthdayPrabhas
Ramajogaiah Sastry: Darling of hearts.. Happy birthday to dear Prabhas garu
Baahubali team: Wishing our BAAHUBALI a very Happy Birthday :) Best wishes to SAAHO and all your future projects, Prabhas!#HappyBirthdayPrabhas