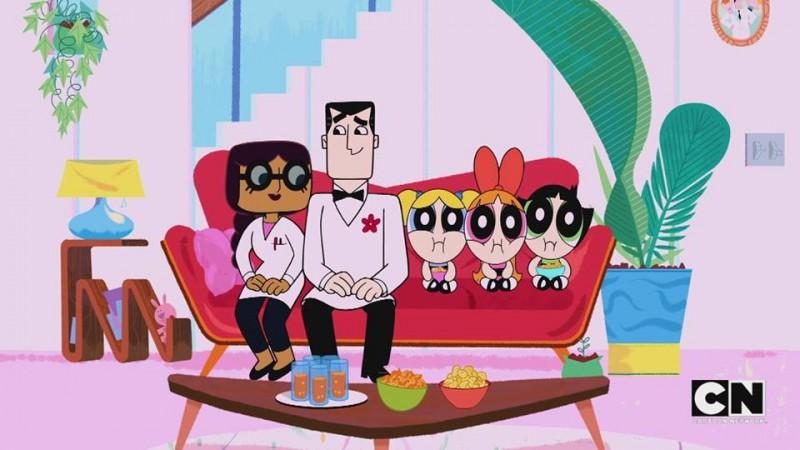 Professor Utonium is in love and it seems he is pretty happy with his new girlfriend. However, the girls are totally not happy with a new addition to their small and happy family. Hence, they plot to end the romance between the two in Episode 13 titled "Arachno-Romance" of "The Powerpuff Girls" Season 1.
CLICK HERE to watch what the girls plan in order to break up the blooming romance between Professor and his new girlfriend, and whether they succeed in it or not.
According to the synopsis of the episode by The Powerpuff Girls Wikia, "The Professor has a new girlfriend, and the girls plot and scheme to break up their budding romance."
According to the website, Professor introduces his girlfriend, Subna, to the girls. Initially, they are happy that Professor has finally got into a relationship. However, soon things take a drastic turn.
After a while, the girls realise that Subna is not as good as she pretends to be, as she intentionally does things to irritate and annoy the girls — she eats all of Bubbles' popcorn, doesn't use a coaster while drinking juice and spoils the ending of a movie for Buttercup.
However, while trying to find the intentions of Subna, the girls come across something that leaves them shocked. Whether they will be able to find the truth of Professor's mysterious girlfriend or not, will be seen in the next episode.
In the previous episode, titled "The Wrinklegruff Girls," the girls tried to fit in with the big kids at their new school by consuming a potion that aged them, but it ended up turning them into senior citizens.
After Professor gave them the antidote of the serum, they realised that any unnatural step cannot lead to anything good and it is better to wait patiently.