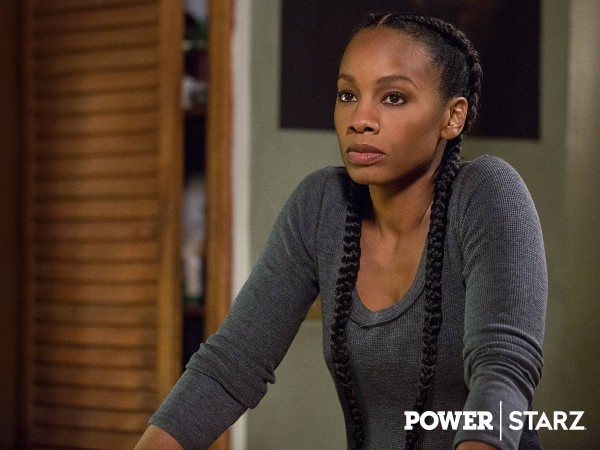 Season 3 of "Power" has picked up pace with the previously aired episode 3 and fans can't wait to see how Kanan's (Curtis "50 Cent" Jackson) return will affect Ghost's (Omari Hardwick) life. There is more brewing for the characters of "Power," namely Tommy (Joseph Sikora), who is going to be a father soon.
In the upcoming season, we will see Ghost struggling to strike a balance between keeping Angela (Lela Loren) happy, finding ways to have his children in his life and getting through to Tommy. All the while, he also has the thoughts of his clubs' expansion brewing at the back of his head.
In the previous episode, we saw Ghost trying to convince Tommy that Lobos (Enrique Murciano) is their mutual enemy, but his former BFF was not in the forgiving mood. Now, to top it off, Tommy has yet another reason to protect himself, which is a baby on the way. Holly (Lucy Walters) will reveal that she is pregnant to Tommy, and the couple has a choice to make – either Tommy has to end Ghost or Lobos' will kill the two of them.
Also Read: Miss Teen USA 2016 winner Karlie Hay gets flack for using n-word
Another man with the intent to kill Ghost is another one of his former BFFs, Kanan, who was thought to be dead as of the Season 2 finale. He now has an aide in his cousin Jukebox (Anika Noni Rose) and she scared the bejeezus out of everyone. She killed two men in cold blood and sent her own girlfriend to seduce some answers out of her cousin. It rarely gets scarier than that.
Jukebox will be seen trying to get Kanan back in action in the upcoming "Don't Worry, Baby." He obviously already has enough reason to go after Ghost, and Jukebox might only need to nudge him a little. She definitely looks like the kind of woman doesn't do anything if it doesn't work in her favour.
Don't forget to watch new episodes of "Power" every Sunday via Starz. Watch the promo for "Don't Worry, Baby" here: