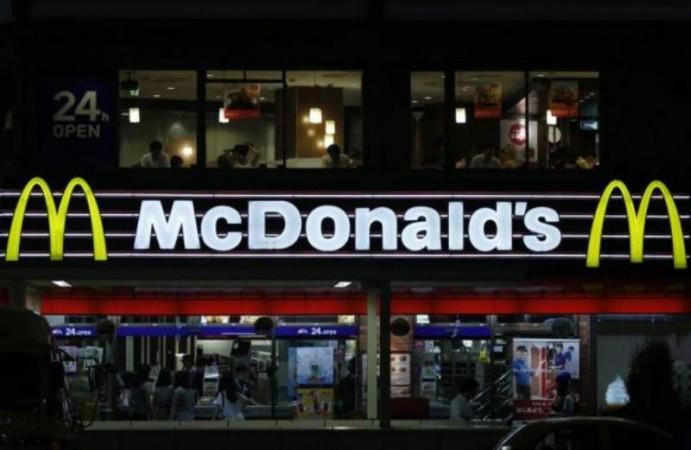 More than a 100 outlets of McDonald's, the popular fast food chain, in Venezuela have run out of potatoes and have temporarily stopped serving French fries.
All the franchises have now replaced French fries with deep-fried arepa flatbreads or a local starchy staple called Yuca as stock of frozen fries is exhausted, according to the Associated Press.
"There is currently a temporary issue with distribution, which we are trying to resolve," Sonia Ruseler, senior director for corporate communications at Arcos Dorados confirmed the shortage with Reuters.
While McDonald's is blaming a contract dispute with west Coast dock workers for the temporary stop, analysts note that Venezuela's import of frozen fries have dwindled over the years. In the first 10 months of 2014, Venezuela only imported 14 percent of the frozen fries from a Mcdonald's supplier that what it had imported a year ago.
Experts say the shortage is to be blamed on Venezuela's strict currency control and a rampant black market. Apparently, the South American country has both the most expensive ($27) and least expensive (90 cents) Happy Meal in the world!
"This situation probably has little to do with the US port dispute and is mostly the result of Venezuela's very difficult economic situation," Alixa Sharkey, a researcher at Euromonitor International told AP.
McDonald's is struggling to keep its consumers happy with 100 percent Venezuelan choices but they aren't pleased.
"Hamburgers don't go with arepas and this salad I accepted doesn't taste of anything. I'm not coming back until the fries do," Indira Silva, a 27-year-old student complained, according to Reuters.
Until the frozen fries stocks are delivered, rival Burger King is making the most out of the situation posting social media messages reminding customers that they still serve fries at their joints.
This is not the first time Venezuela has faced a shortage of a product. Toilet paper and milk had previously gone scarce in the country and the government blamed it on greedy merchants who were hoarding the goods to push up prices in the market.