Are you one of those social media users who constantly updates your Instagram and Facebook pages with images of your latest shopping hauls right from the oh-so-fancy Louis Vuitton bags and swanky cars to your fabulous vacations in Santorini and the Eiffel Tower? Well, it may all be fun and games until the income tax officials descend on you.
The Narendra Modi-government from August 2017 plans to collect information not just from bank accounts and investments, but also from one's social media sites, mostly Instagram and Facebook, in a bid to ensure that a person's tax declarations match with their spending patterns. This way, the IT department officials will be able to figure out the discrepancies without physically carrying out raids, sources told Bloomberg on condition of anonymity.
While the Finance Ministry has not spoken about the initiative yet, it has been said that keeping tabs on people's social media accounts to learn their spending patterns will reduce chances of tax evasion and may even increase tax collection by up to 30-40 percent.
The government has also been working on Project Insight to monitor high-value transactions in its bid to curb the menace of black money in the country. The government had contracted L&T Infotech to develop the network, which will help the tax officials collect, collate and process a large amount of data and will also work in sync with the world's largest biometric data base.
"Data analytics is the way forward for tax administrations across the world," Amit Maheshwari, managing partner at accountancy firm Ashok Maheshwary and Associates near New Delhi, told the website. "This will also put an end to harassment by tax officials as there will be no public interface. Perceived randomness in scrutiny will come to an end."
Meanwhile, the Modi government has been keeping up the heat on people making large amounts of cash deposits since its demonetisation drive on November 8. Since then, the IT department has been cracking the whip on tax evaders. Just a few days ago, authorities identified about 5.56 lakh account holders whose tax profiles and cash deposits did not match. These account holders were part of the department's second list under its Operation Clean Money, and will now be asked to clarify the discrepancies.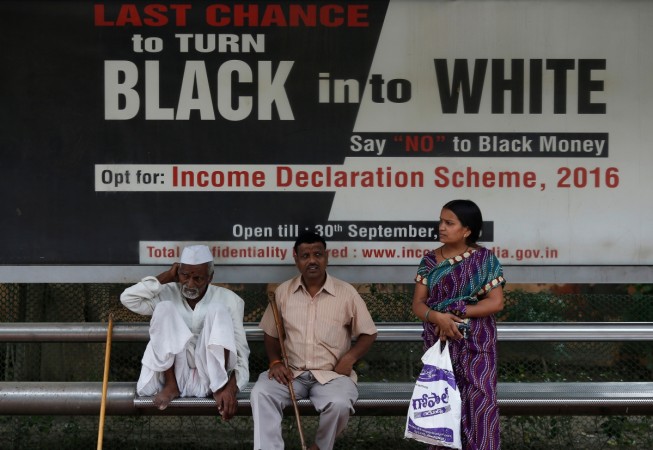 Apart from the 5.56 lakh account holders, it was also found out that 1.04 lakh people had not disclosed the details of their bank accounts properly during the e-verification process.
The defaulters are now being informed of the same through e-mail and SMS and they will have to submit their responses online on the department's website.