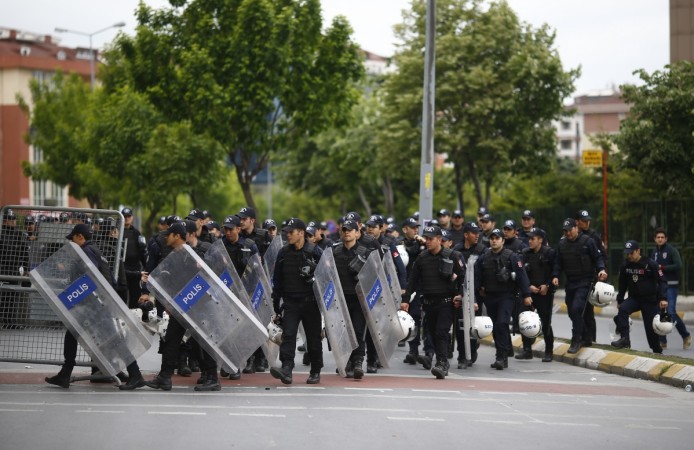 The Turkish intelligence has reportedly warned of possible attacks by the Islamic State group, also known as ISIS, on Thursday. Turkey commemorates Turkish Republic founder Mustafa Kemal Ataturk on May 19, which is also observed as Youth and Sports Day.
Reuters cited the state-run Anadolu Agency as reporting that the police have issued a warning to 81 provincial police forces, stating ISIS views Turkish soldiers and police as infidels and is "fighting and killing them as permissible."
The extremist group may reportedly target military and police facilities, public buildings and Ataturk's mausoleum Anitkabir in Ankara.
The threat is based on the inputs received by Turkey's National Intelligence Organisation, suggesting that 10 ISIS militants have entered the country through the southeastern province of Gaziantep, Xinhua news reported.
The militants have planned to carry out attacks in metropolitan areas, particularly in Ankara. According to the Xinhua report, a military compound in the Cebeci neighbourhood and the United States Embassy in Ankara are also major targets.