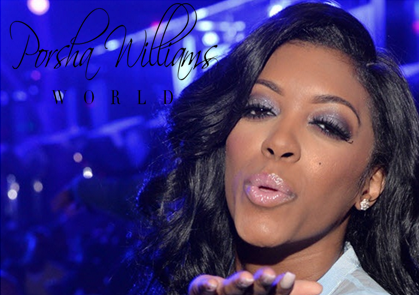 "Real Housewives of Atlanta" star Porsha Williams is in hot water again after she was arrested in Atlanta on 29 December for speeding and driving on a suspended license.
Normally Williams would have been left off with a ticket for speeding, but she was booked after police officials noted that she was driving on a suspended license. Williams was released the same day after posting a bond of $1,726, reported TMZ.
Williams has been having time, as this is believed to be her second arrest in less than a year. Williams was first booked back in April following her scuffle with fellow "RHOA" co-star Kenya Moore during the filming of the show's season 6 reunion episode in March.
Interestingly, Bravo is gearing up to film yet another reunion special, and producers of the show have warned that physical violence will not be tolerated. They have also beefed up security as a precaution, reported Radar Online.
"Producers have drawn a very hard line in the sand, and have reached out to each of the ladies making it very clear, there will be no violence tolerated," an insider told Radar. "There will extra security on hand, prepared to deal with any potential problems."
"The cast members will be required to sit in their assigned seats, and not allowed to get up until there is a break, or unless given permission," the source continued. "Any deviation will result in immediately being removed from the filming, no questions asked."
Bravo has also reportedly asked the cast to sign a document promising that they will not engage in physical altercation. "However, several cast members are refusing to sign it because fighting back as self defense isn't included in the language," the insider noted.
The first physical altercation between Moore and Williams erupted after the former goaded Williams about her failed marriage to Kordell Stewart. But the two made peace on the 28 December episode of "RHOA" after Nene Leakes embarked on a peacemaking mission.
"In order for me to move on with my life, I've got to forgive — and I have," Kenya told Porsha, following which they hugged it out.