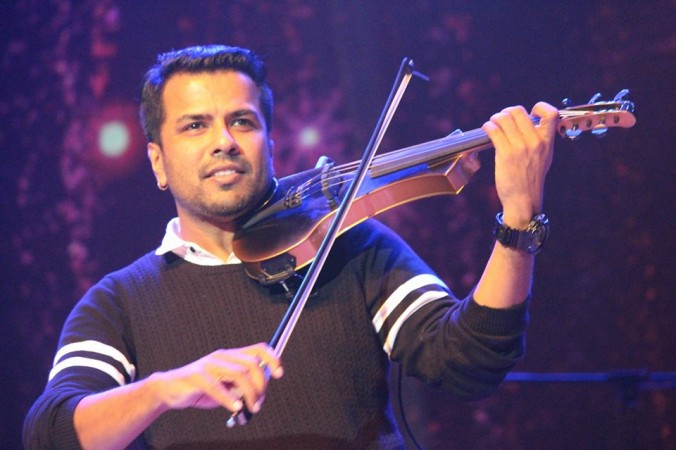 Violinist Balabhaskar (Bala Bhaskar) who met with a car accident on September 25 has died on October 02. The death happened at around 01.00 AM, and doctors revealed that he took his last breath due to a massive cardiac arrest. He was aged 40.
It should be noted that Balabhaskar's daughter Tejaswi Bala, aged 2 had died in the car accident. His wife Lakshmi has been admitted in the ventilator since the day of the road accident.
The car accident happened when Balabhaskar and his family were traveling to Thiruvananthapuram after visiting a temple in Thrissur. In the early hours of September 25, the driver lost control of the car, and it hit a tree near the CRPF camp, Pallipuram.
Balabhaskar, his wife Lakshmi, daughter Tejaswi Bala and driver Arjun were soon rushed to a nearby hospital by the Highway Police. However, the life of Tejaswi could not be saved, while Balabhaskar and Lakshmi were admitted to the hospital in a very critical condition. Now, after battling death for seven days, Balabhaskar also started his eternal journey.
Balabhaskar was active in the world of music since he was aged 12. At the age of 17, he composed music for a movie named 'Mangalyapallakku'. Later, he collaborated with East Coast, and composed music for popular albums like 'Ninakay' and 'Aadhyamay'. Even though Balabhaskar received many offers from Mollywood, he wished to experiment with the violin.
Balabhaskar became the heartthrob of music lovers when he started experimenting with fusion music. During stage shows, he used to come down to audiences while performing, and it had played a crucial role in elevating his popularity.
The violinist was the part of a band named 'Balaleela' which used to perform in Kerala and outside.
Legendary singer Yesudas who recently talked to Asianet News told that Balabhaskar's death is a real loss to the Indian music industry. Mattannoor Sankarankutty revealed that Balabhaskar was a real entertainer who was a specialist in entertaining audiences.
Actor Rahman tweeted that he felt sad and angry after hearing the demise news of violinist Balabhaskar.
Feeling sad and Angry. Hearing the tragic demise of our Balabhasker and his two year daughter. Angry at god. Why ?....Why ?......Why does he do this ? Takes away all the nice people soon.… https://t.co/b3gzU3MvlN

— Rahman (@actorrahman) October 2, 2018