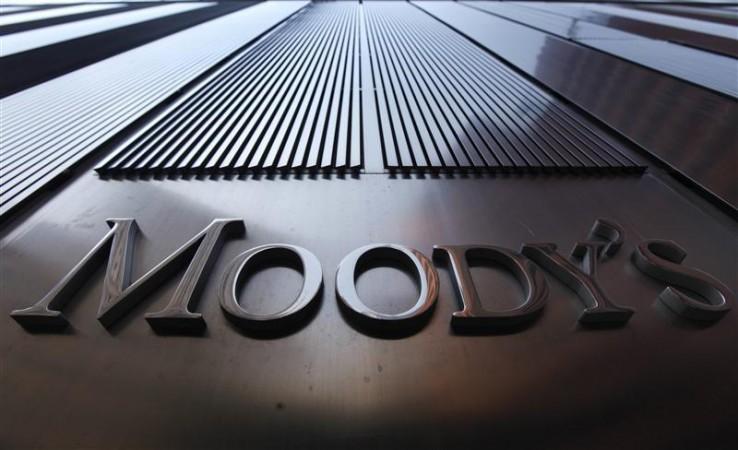 Moody's Investors Service said Tuesday India's retail inflation could rise if the monsoon turns out to be "unfavourable" and the domestic currency declines in value. The credit rating agency's warning came on a day when the country's apex bank, the Reserve Bank of India (RBI), cut interest rate (also key policy rate, or repo rate) by 25 basis points to a five-year-low of 6.50 percent, primarily guided by low inflation.
"Inflation could rise if unfavourable weather pushes food prices again this season, if the rupee were to depreciate sharply or, and most relevant, if the gradual implementation of the Pay Commission's salary increases leads to widespread wage and price increases," said Marie Diron, Senior V-P Sovereign Risk Group, Moody's Investors Service, reported PTI.
The agency said a string of factors, ranging from moderate economic growth, low commodity prices and excess capacity in industry would ensure that consumer price inflation hovers around the current levels.
Retail inflation in India was 5.18 percent in February, decelerating from the 17-month high of 5.69 percent recorded in January this year.
At its first bi-monthly monetary policy review Tuesday, the RBI was cautiously optimistic on retail inflation (CPI inflation) hovering around the 5 percent level. "Going forward, CPI inflation is expected to decelerate modestly and remain around 5 per cent during 2016-17 with small inter-quarter variations," said Raghuram Rajan, governor, RBI in a statement issued after the meeting.
"There are uncertainties surrounding this inflation path emanating from recent unseasonal rains, the likely spatial and temporal distribution of monsoon, the low reservoir levels by historical averages, and the strength of the recent upturn in commodity prices, especially oil," he added.
Rainfall in India is likely to be above normal this year after two successive years of drought, according to an early forecast by climate management company Weather Risk Management Services.
"We will be coming up with our monsoon forecast every 15 days. While it is possible that the forecast based on data collected in April will be different from that in March, I do not expect much variation," said K Prasad, climate scientist and consultant for the company, reported BusinessLine.
The rupee was trading at 66.09 to the U.S. dollar after the RBI announced its decision to cut repo rate. Earlier in the day, the domestic currency had touched a four-month high of 66.07, The Economic Times reported.