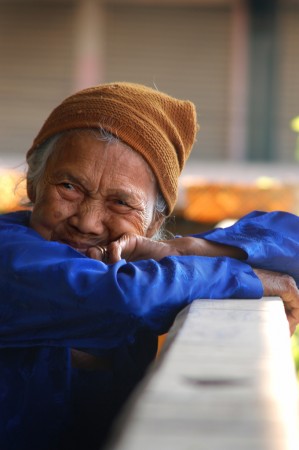 Here is another face of India's IT city Bangalore. The Bruhat Bengaluru Mahanagara Palike (BBMP) left thousands of poor and aged citizens starving, by stopping its midday meal scheme abruptly from February.
Now, the senior citizens, who have formed the association Akhila Karnataka Vayo Vruddhara Okkoota has demanded BBMP to resume the scheme immediately. The association has about 12,000 members in Bangalore. The midday meal scheme was started by BBMP in June 2011.
"We are old, cannot work any more and have no one to take care of us. With no income, we were entirely dependant on the midday meals. With that gone, we have been forced to go without food and depend on others," The Hindu quoted Gangamma, one of the senior citizens and an octogenerian.
The aggreved poor and old citizens from Bangalore's slum areas held a protest on Wednesday with empty plates and water glasses. They raised slogans against BBMP and urged it to restart the midday meal scheme immediately.
The association's president S Latha, a septuagenarian, said that hundreds of old residents of the city's slums are entirely dependant on BBMP's midday meal scheme. With the food served in the afternoon, they used to save some for dinner as well. Now, there is no more midday meal and many of them are forced to go hungry for days, Latha explained.
The BBMP was providing the meals through the Akshaya Patra Foundation. With pending bills not cleared by the urban local body, the Foundation stopped providing food. According to BBMP, it used to serve midday meals at 202 centres in eight zones of Bangalore.
However, BBMP claims another organisation has come forward to serve midday meals to poor old citizens free of cost. If it materialises, BBMP is contemplating to relaunch the midday meals scheme to the poor aged citizens, under its "Namma Bangalore Nanna Koduge" scheme.
BBMP is now checking the volunteer organisation's capability and competency to prepare hygienic meals and supply the same on a regular basis. If BBMP is convinced, it is expected to get into an agreement of performance guarantee with the organisation and restart the midday meal to the beneficiaries in slum areas of the city.