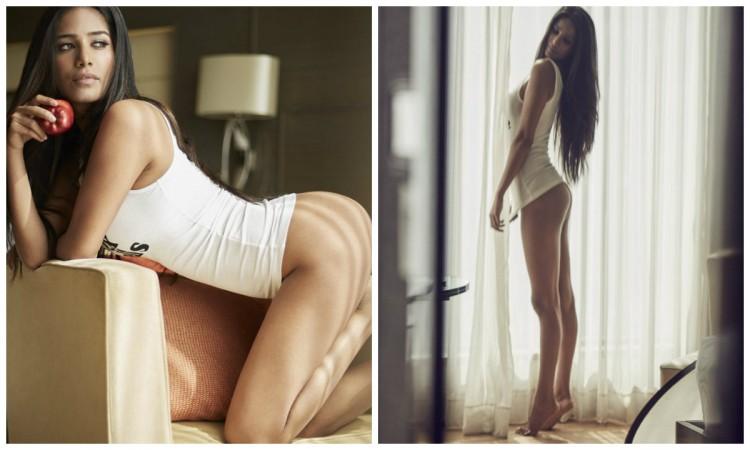 Controversial diva Poonam Pandey does not miss any opportunity to grab eyeballs and she did the same during India-Pakistan Cricket match on Wednesday by exposing her butt on social media.
Poonam first shared a photo that shows her flaunting her curves while being completely unclothed below her waist. "Match Day #AsiaCup2018 Ind vs Pak Wow!! Abh Ayega Assli Mazaaa... m Ready Are you all? [sic]," she captioned the picture.
She later posted a number of sizzling pictures while the match was progressing. Well, her fans and followers had double treat as India won the match, and Poonam stripped bottom down to add more to the celebration.
Nonetheless, this is not the first time that the actress came up with such a hot picture and video during a big sporting event. She had come up with a video during FIFA World Cup 2018. The video titled "Naughty FIFA 2018" showed a man touching her breasts.
She had first come into the limelight when she announced that she would bare it all if India wins the 2011 Cricket World Cup. This had created a big controversy. Although India had won the title, she did not fulfil the promise as BCCI did not give her permission.
She had reportedly sought permission from the BCCI for the act, but the board had refused to allow it. While many felt it was a publicity stunt by Poonam, she said that it was not a publicity gimmick, and she actually wanted to celebrate India's victory by going naked.
Apart from these major controversies, the diva often teases her fans by posting adult videos and pictures on social media.