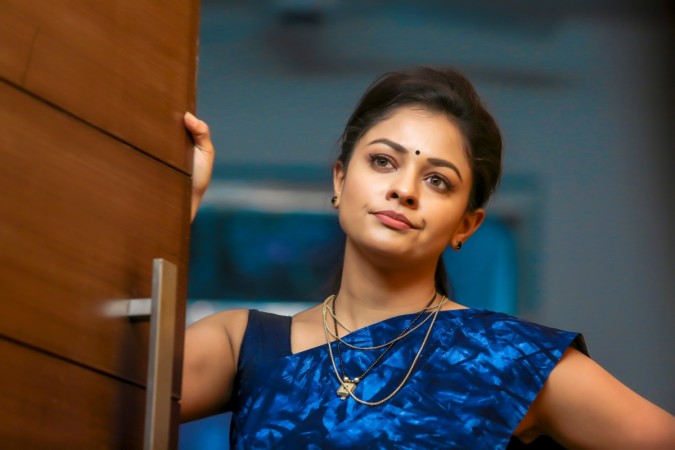 Actress Pooja Kumar says director Praveen Sattaru's PSV Garuda Vega starring actor Dr Rajasekhar will make the Telugu film industry feel proud of it.
PSV Garuda Vega marks the Tollywood debut of Pooja Kumar, who is currently busy with its promotions. In an interview with International Business Times India, the Vishwaroopam actress spoke about her experience working for the Telugu sci-fi drama. Here are the excerpts from the interview.
How excited are you about the release of PSV Garuda Vega?
OMG! I am super excited about the movie. A lot of hard work has gone into it and we have got a good response for its trailer and songs. It's going to be the one film that the industry will be proud of. It is a thought-provoking movie and it's going to set to benchmark for a lot of upcoming action movies.
Tell us about your role and the story in PSV Garuda Vega?
I can't tell anything about its story as that takes away the interest of the filmgoers. But I can talk about my role. I am playing the wife of an officer of NIA, which is an investigative agency that is given the responsibility to find out the actual culprits behind the act of 9/11 attack. Basically, I am the wife of a man, who is fighting for the country.
How challenging was the role for you?
This is my first Telugu film and I did prepare a lot for it. I watched some Telugu movies and Rajasekhar's films to understand the mannerism in the Telugu states. I had problems with pronunciation but director Praveen supported me a lot. I also took help from one of my uncles for it.
There are two female leads in PSV Garuda Vega. How important is your role in the film? How much screen space you have in when compared to other?
I don't know about my screen space in the film because I have not watched the film yet. (Laughs) I don't how much it would be as it is up to the director. But I am sure that my role is important. All the army officers and security personnel sacrifice so much for their country. So are their wives. The film tries to showcase the sacrifice of the officers and their wives.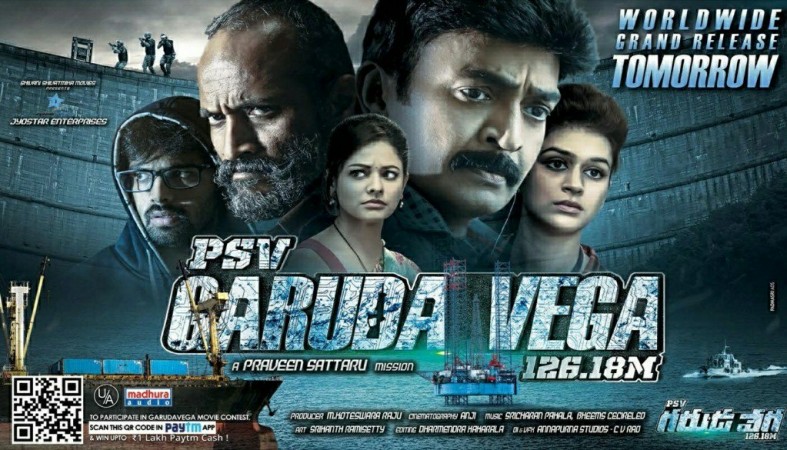 How was it working with Dr Rajasekhar and Praveen Sattaru?
Rajasekhar is a wonderful human being. His attitude makes everyone work hard. I really appreciate the way he brings together the whole team. He has agreed to do a totally different film in his career and he is ready to do everything to make it perfect. I am honoured because he wanted to work with me after doing so many movies.
Praveen Sattaru is a fantastic director. He had a clear idea about the story of the film and he wanted to present it on the screen in a convincing way. I really appreciate it.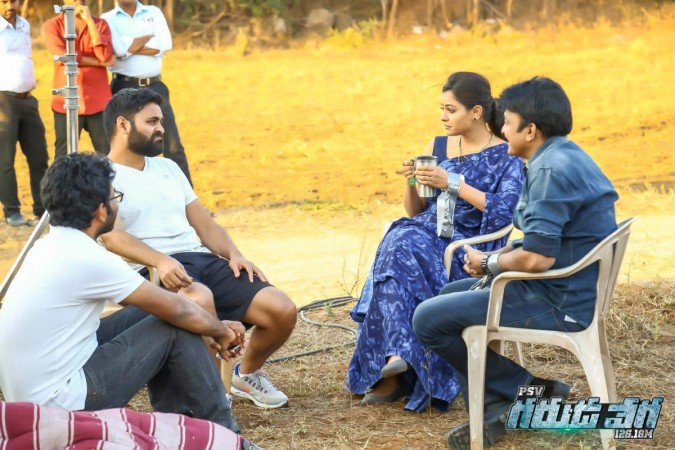 What are your expectations from this movie?
My only expectation is the movie should get good appreciation from the audience. This is a movie that viewers need to watch in theatres. There is something for everyone. There is something for elders, children and the entire family.
Do you hope that PSV Garuda Vega would bring you more offers from Tollywood?
I am so lucky that I keep getting projects. Yeah! I do hope people see my work and appreciate it. I do expect it gets me project from Telugu film industry.