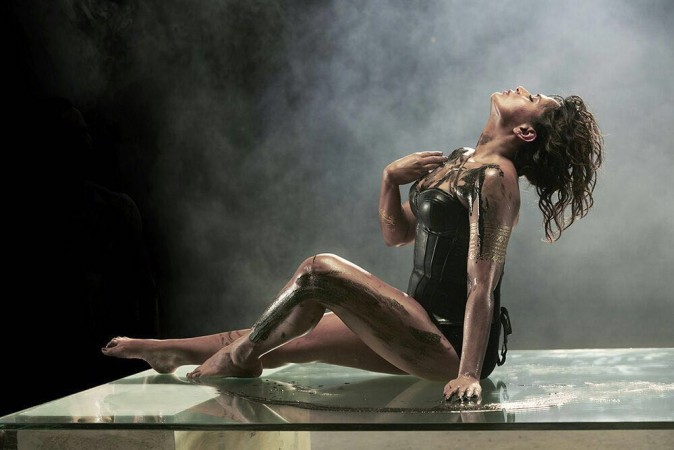 Pooja Bhatt's Cabaret, which was supposed to release in 2016 but was delayed due to differences between the film's producers - Pooja, T-Series and Wave Cinemas, has finally released on a digital OTT platform ZEE5 on January 9.
In Cabaret, Richa plays a bar dancer who comes from a small village in Jharkhand with a dream to start her own dance school and to teach children. But life offers her a different journey altogether. She is bold, sensuous and will make sure to make your heart pound faster and slower at the same time with her sizzling act.
And that's how Pooja wanted her lead actress to be because being bold for her is not just taking your clothes off. "A woman, with her clothes on, can be more sensual than a naked woman," she told Rediff.com in an interview.
"I see digital films where women are just walking across the frame, naked. And there are cuss words too. But after a point, it doesn't have an impact on me. I am planning Jism 3 and Jism The Series because the amazing thing about the first part was not the skin show. The skin show is mild; Bipasha is wearing a shirt in her lovemaking scene, and a gown when she comes out of the sea. She is not wearing a swimsuit. But a woman said for the first time on an Indian screen: 'Jism pyaar karna nai jaanta yeh jaanta hai sirf bhookh... jism ki bhookh.'
I put Bipasha in the first part of Jism and launched a porn star in Jism 2 and gave her an alternate career. It has never happened anywhere else in the world. But my point is, now what? Another Sunny Leone, another titillating woman or another beautiful body? No, because you need more than that. You need a new kind of woman because sensuality goes beyond taking off your clothes. A woman, with her clothes on, can be more sensual than a naked woman," Pooja put forward her opinion when asked if her films were ahead of time.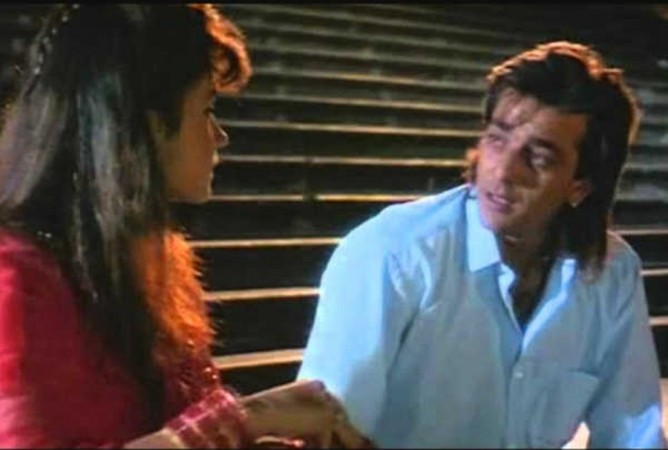 Sharing her earlier experience of having an impact while working in Daddy, Pooja said that her dream is to make a female version of her debut film which was released in 1989.
"Daddy was my debut movie and I always ask my father where's the female version of Daddy? I had my own share of battling addiction. It has been two years now and my life has changed after I gave up alcohol. You see Sharaabi with Amitabh Bachchansaab and Daddy with Anupam Kher. Society allows the man to give up his child because of his alcoholic nature, and also accepts if he wants to come back to his child.
But is that allowed to a mother? If she leaves her child and comes back after 15 years, will society accept her? No, because that is the hypocrisy of our society. My dream role and film is the female version of Daddy," Pooja said.
On casting Richa Chadha, Pooja told IANS, "We met the beautiful dancer Lauren Gottlieb when we were developing the script. Initially, we thought she would be the right choice of the film. Of course, she is not Indian and in the final script, we set the story in Jharkhand. So then it was important for us to look for someone who can capture the nuances of an Indian girl very convincingly.
"When it comes to Richa, she really does not need to speak a lot to convince the audience that she is an Indian. It is all over her," she said.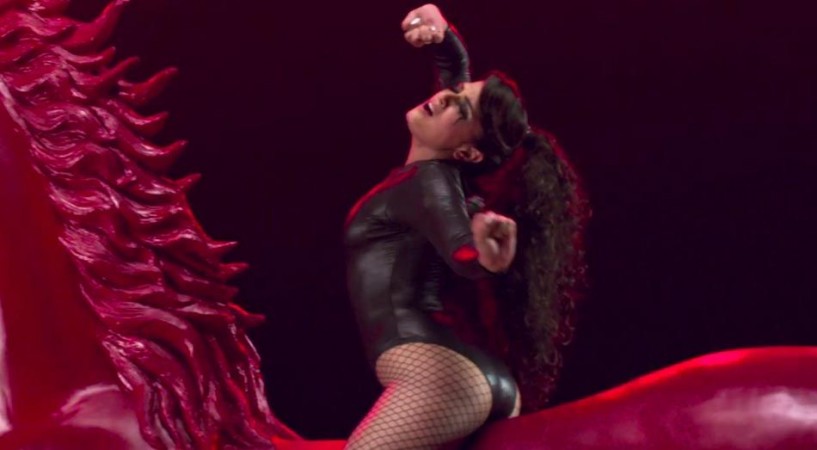 Director Kaustav Narayan Niyogi added, "Dance is one of the elements of the whole narrative and that is why we emphasised on the wholesome performance of an actor over a dancer."
The film also features Gulshan Devaiah and S. Sreesanth.