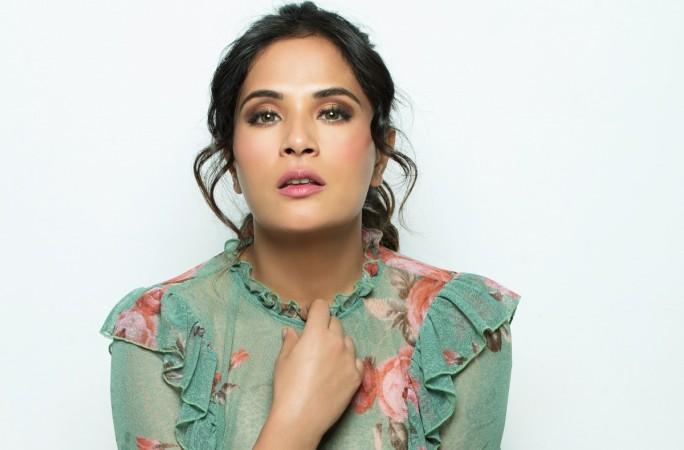 Richa Chadha has made a special place for herself in the industry at a time when female actresses were getting reduced to unimportant roles or dance numbers. She may have been one of the most underrated actors in Bollywood whose brilliant performances go unnoticed, but has managed to rise above all giving a loud shout out to the industry people that she is here to stay.
From Oye Lucky! Lucky Oye! to Love Sonia, the actress has come a long way. She will now be seen playing the titular character of Shakeela, a Malayalam soft porn actress, who has featured in more than 100 adult films. Directed by Indrajit Lankesh, the biopic will showcase her struggle in becoming one of the most popular actresses in the South.
In an exclusive conversation with International Business Times, India, Richa spoke at length about her upcoming biopic, much-delayed film Cabaret, getting typecast in depressing roles, why she didn't hide her relationship with Ali Fazal and her take on decriminalizing Section 377.
Portraying the life of a real person on screen is a huge responsibility for an actor especially when they are popular. Were there any inhibitions while signing the Shakeela biopic?
Not really. Her life is kind of revolutionary and controversial, full of ups and downs. So I thought it was quite a dramatic kind of a screenplay. So that's why I agreed so easily to do this. I met her and whatever was written about her in her book has been turned into a screenplay. I am doing this film because I want to understand her phenomenon, her pre-internet stardom and how she gave a big competition to male superstars of that time.
You have been meeting Shakeela to prep for your role. Can you tell us what anecdotes she shared with you about her journey?
She basically told me about her private life, the challenges she faced and the things that made her what she is today. The sacrifices she made for her personal happiness and her family. So that's all been woven into the screenplay now and just to highlight about these women, what happens to them -before and after, when they chose to do certain kinds of movies, etc.
We are still shooting for the film and I am talking to you from the film sets as well. So we cannot reveal anything about her life as of now but anyway her biography...The screenplay has been adapted from the book which shows what she went through and it is difficult for us to understand because I am a North Indian. But to understand her hardships, the pain and the trauma she had to go through when her films were banned, how did she survive through that time, how she supported her family, her sisters and kids, their education. She lost everything in the process and that's what we are going to portray on the silver screen.
Your character in the film will be growing up and I think you'll be sporting different looks in it. Is the role of Shakeela physically demanding?
You know, what I've done is I stopped working out for this part to achieve the body type to look authentic. And it was not possible for me to become her size because I am also focusing on my other projects as well. So at least I had to get to a point where I get a week or 10 days to change my physicality and move on. So that's what we have done. And I have not spoken much about this weight gain or weight loss because the correct time to do that is when you are almost done with the film. Right now what happens is that it only becomes about the physical transformation and not about the emotional journey. So I don't want it to be so superficial.
My primary research for the biopic is still the script and I am trying in imbibe that to give authenticity to my character. She has been living a very colourful life and how she competed with huge male stars in the South. We are trying to portray that angle and we will also be covering some years like the 1990s to early 2000s. And because it's a proper biopic, we are also showing some stories of her childhood and the film is also shaping up quite nicely.
Bollywood is making too many biopics of late and many people find them not so honest.
I don't know about other biopic, but there have been many biopics that have come out very well. Of course there was a lot of criticism around Sanju that some parts were missing or whitewashing but they chose to show some aspects of Sanjay Dutt's life which is fine. In our case, we are not whitewashing or changing anything. We are just showing according to her voice. Of course, there are some creative liberties that we have taken but overall it's a very pure and truthful depiction of what happened to her and what she had to go through.
Tell us what the audience should expect from the Shakeela biopic.
Entertainment, I guess. This is not a message film. This is a biopic of somebody who had a tough life, how she overcame or failed to overcome some problems, how her career ended prematurely, the kind of problems she faced while filming (adult films). That's what we are showing in the film.
This is the first time you are playing a leading role in a film. How does it feel to carry it entirely on your shoulders?
I think all films are incomplete without the expertise of the entire team. And in this case, we have a very strong cast - theatre actor from Bengaluru, Vivek Madan and Archana - They have done a lot of works for theatre groups. Then there are actors like Pankaj Tripathi and also a few senior actors from South and a bunch of young talent as well. The guy who is paired opposite me is a Malayali actor. There's a girl who does Malayalam and Konkani films. So we are trying to balance it keeping the flavour of South alive without pretending that she grew up in Bihar or anything. We are showing she is a Malayali and worked in Sandalwood and Kollywood. So it's very true to that sense.
If the film is good then everyone will thank or praise the director but if it's not then people will say its on my shoulders. That's a bit weird. I just feel that we have chosen a story that we will be trying to depict with as much conviction as possible.
We saw a very short glimpse of you in Love Sonia trailer. Will audience be able to see more of you when the film releases?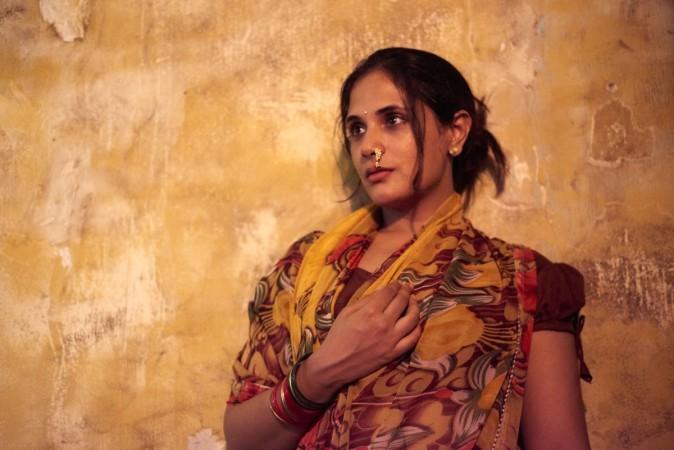 Yeah, of course, they will. At this point of my life, I don't think I would do cameos in films that I don't believe in. If I am appearing in special appearances, it will be only as a favour to somebody or if it strikes a chord with me. But in this case, I am very happy with my character in the film and I do think she has a very interesting graph which is why I agreed to do it.
It is one of those films which one does for fashion or prestige because it makes a difference, a change. And hopefully, it will bring some kind of legislative change and more awareness about human trafficking. Love Sonia shows a very gruesome reality of what had happened in India and other poor countries like Bangladesh, Sri Lanka, Pakistan and Nepal. Girls are trafficked and put in really uncomfortable situations and these girls often don't live beyond 30-35. And that's not any way to live your life.
You once said that no one looked at you as a happy person and films having depressing, dark or a handicapped persons role would approach you. Do you think you are getting typecast?
Not in today's time actually. I have done comedy film like Fukrey then web series like Inside Edge. So I have done a variety of roles. If I was offered only serious roles after Gangs Of Wasseypur, it's a different scenario today. People offer me projects closer to the character like Bholi Punjaban because that's how the industry is. They see you in one part and they want to see you again in parts that are only similar to that.
This is a problem with most actors. You see somebody playing an action hero or a cop, there will be back-to-back 3-4 films where they will be seen doing similar roles. Because that's a kind of phase which almost every actor goes through. So its not unusual and I don't think I am getting typecast as of now and I won't let it happen to me in the future either.
You also said that you see more camaraderie amongst females than men in Bollywood.
I never said that actually. I said that women are speaking more about issues that bother them like pay disparity or MeToo. In comparison, I think men are speaking less.
Unlike many other Bollywood celebrities, you and Ali Fazal chose not to hide your relationship from the media or your fans.
If you hide it, people say why do you hide it and vice-versa. We didn't hide it because there is no reason to hide it. It's a very cliche to say we are very good friends or single. If we are together, we can accept it. If we are no longer together, we tell them. It doesn't matter. It's because we are in the public eye, it makes your lives a little easier for us moving around, travelling and attending events together. I don't know whether it is a big deal or not but we keep visiting each other in Mumbai. If people choose not to talk about their relationship, it must be because it's exhausting. Ali is a very honest and intelligent guy and he is very supportive of me and my career. That's what I like about him.
Can you update us on the status of your much-delayed film Cabaret which has been delayed for almost 2 years now?
I don't know. It has been delayed because of some agreement between the producers. I also got to know via somebody that the film has been delayed. So I don't know. Pooja Bhatt and T-Series are the best people to answer that.
I am sure it must be painful for Pooja and T-Series because they have invested a certain amount of money in this. I have invested my time but they have invested their time and money. So I don't like to bring it up. I am sure if she has an answer then she will tell me. I have moved on. I am working.
Before we sign off, what's your take on decriminalizing Section 377.
I am very happy that India has joined other progressive countries in the world by repealing an Act which was not very progressive. It was a rule brought during the British era which was imposing and forcing their morality on Indians. There is plenty of evidence of homosexuality in Indian history, culture, literature, mythologies like Mahabharat and Khajuraho. As well as there is evidence of homosexuality in other mammals also. So I thought it was a good thing to do. People are free to live like the way they are. I think loving somebody should not be a criminal offence.
Who you love is your personal thing. I would much rather focus our attention on repeat sexual offenders whether they are babas (godmans). We should not focus on people who are in consensual relationships. We should focus on people who are not in consensual arrangements like sexual crimes, rape and sexual exploitation like the recent one of an orphanage in Bihar that came to light. The press and the people should be asking the leaders what is happening to those cases because those children are really vulnerable. If you are gay and if Section 377 has been decriminalised, you should be happy. If you are straight, then don't worry about what gay people want. They want freedom and same rights as everyone else.