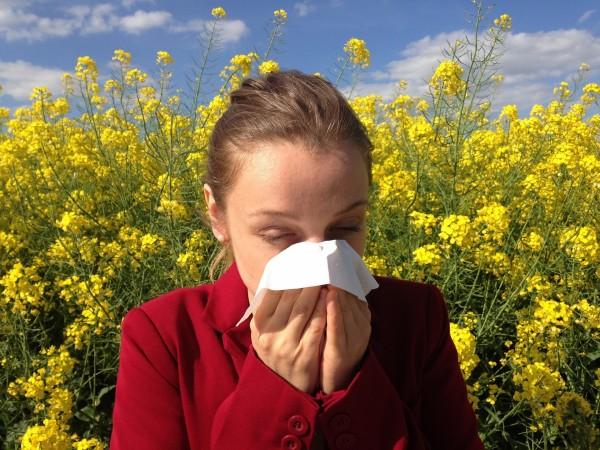 Spring is here – which means vibrant colors on trees, beautiful aroma of flowers, the wearing off of winter, and sadly, lots and lots of sneezing, itchy eyes, congestion and allergic reactions leading to hay fever.
The American Academy of Allergy Asthma and Immunology states that roughly 7.8 percent of adults suffer from hay fever. Clinical treatments take years to complete and there's no "cure" for springtime allergies.
However, there's a list of precautionary measures that can be taken to prepare oneself against seasonal allergies.
1. Low outdoor activity
On high pollen days, stay indoors. Pollen is one of the biggest triggers of allergies, leading to a runny nose, itchy eyes and sore throat among other things.
"Pollen particles can travel up to 50 miles," Dr. Tania Elliott, allergist and chief medical officer at EHE, US, told NBC News.
"So, you're not in the clear in an urban area, especially with these crazy high pollen counts we're seeing and the extreme weather changes caused by global warming."
"A thunderstorm dredges up all the pollen, which disperses and bursts by the thunder and lightning, so it's a fallacy that [nice] spring days are more likely to trigger a reaction."
2. Shower soon as you get home and wash clothes in warm water
"Ever walk outside and see your car covered in pollen?" Elliott asked. "Well, the same thing happens to us, even if we don't see it." Meaning, it's important to shower soon as you get home.
"Wash the clothes at maximum heat," she adds, mentioning that a doormat is a must to dust pollen out while walking indoors.
3. Weekly washing the bedding
Owing to the fact that you spend a good 6 to 8 hours in there, make sure the bedroom is the one place that's completely pollen free.
Dr Elliot advises washing all bedding in high heat, once a week at least. Also, encasing slips for your mattress, boxspring and pillows are a must. In case of drying your bedding, avoid line drawing and go for the dryer.
4. Vacuum everything regularly
Carpets, couches and basically anything with upholstery fabric is a storehouse for allergens – meaning they need to be vacuumed thoroughly and frequently.
"And don't forget the tapestries, the drapes, curtains and any decorative pillows," says Dr. Elliott. "People often think simply throwing those pillows off the bed will help, but that's not enough."
5. Windows shut, AC on
Keep the bedroom all sealed up to keep the airborne pollen outside. For stuffy or hot interiors, turn on the AC, but "not before cleaning out the filters," says Elliott.