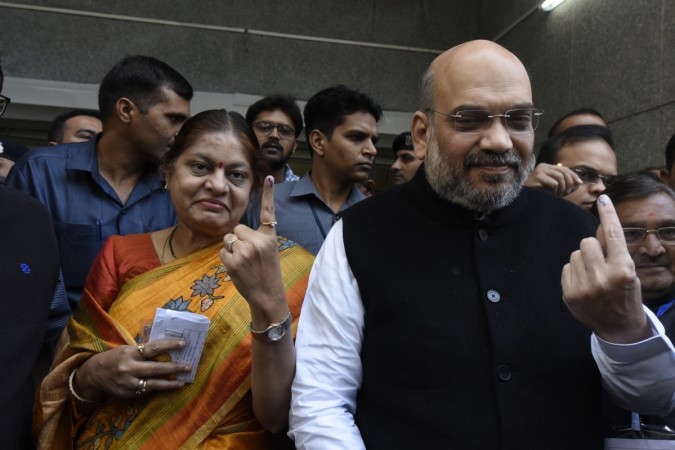 Bharatiya Janata Party president Amit Shah was in Gujarat's Ahmedabad on Thursday to cast his vote in the second phase of the assembly elections, alongside his wife and son Jay Shah.
Shah voted in the area where he has a decades-old link. Back in the 1980s, the BJP president used to be a poll booth manager in Naranpura.
"Amit Shah and I used to be colleagues. Just 25 years ago he was booth in-charge which is a very crucial role. Every booth has 750-900 voters and his job is to ensure they all come out and vote," a man named Jagadish Desai told NDTV.
After voting, Shah hailed the Gujarat Model of Development under the BJP government and urged the people to vote for the saffron party. He said, "The people should vote in large numbers to give a befitting reply to those opposing the Gujarat model."
Gujarat had turned into a battlefield in the past few months. The two rival parties -- BJP and Congress -- left no stone unturned in accusing each other of scams and loots.
While Rahul Gandhi lashed out at PM Modi and his government for scamming thousands of crores in the name of development, PM Modi recently slammed Congress as he alleged that former PM Dr Manmohan Singh and Mani Shankar Aiyar colluded with the Pakistani High Commissioner.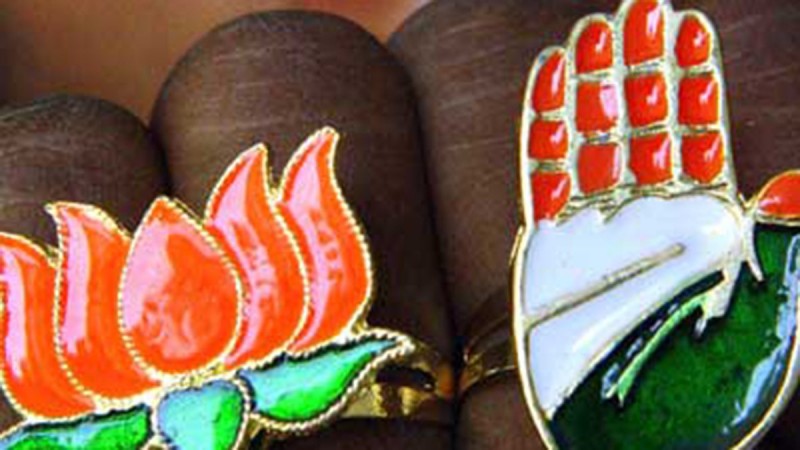 Polling was held across the state where 851 candidates are contesting for the remaining 93 seats of the 182 assembly seats. The first half of the assembly seats were contested during the first phase on Saturday, where the voter turnout was 68 percent.