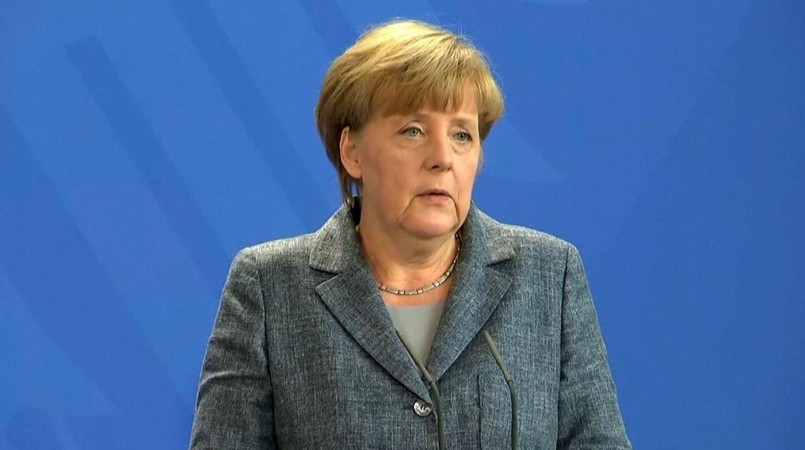 An assassination attempt on German Chancellor Angela Merkel was foiled in Prague after the Czech police arrested an armed man who had attempted to join Merkel's motorcade.
The incident occurred during Merkel's visit to the Czech Republic capital, Prague.
"The perpetrator has been detained. He is suspected of attempting to cause a crime - specifically an attempt to use violence against an official. The incident is currently being investigated by Prague detectives," police spokesman Josef Bocan told the Mirror.
The armed suspect appeared in a black Mercedes, while Merkel was travelling from Prague airport to the city to meet the Czech Prime Minister Bohuslav Sobotka.
Reports state that the driver of the suspicious vehicle did not obey the directives coming from the police cars, which were accompanying the German Chancellor. The suspect attempted to enter Merkel's motorcade and cut off a police car that was trying to stop him from joining the fleet. The driver stopped the car and stepped out of the vehicle only after the police officer threatened t o shoot him.
Europe has been reeling with an increasing number of terrorist attacks on several countries over the past 12 months and is currently on high alert. Hundreds of lives have been lost in major and multiple terrorist attacks by the Islamic State (ISIS) in countries like France, Belgium and Germany.
A series of terrorists attacks in July shook Europe, particularly France and Germany. An attack, which was carried out by a man in Nice, who swore allegiance to ISIS, claimed lives of more than 80 people and left over 100 wounded. The man was driving a truck and ran over the people who had gathered on the streets to celebrate Bastille Day.