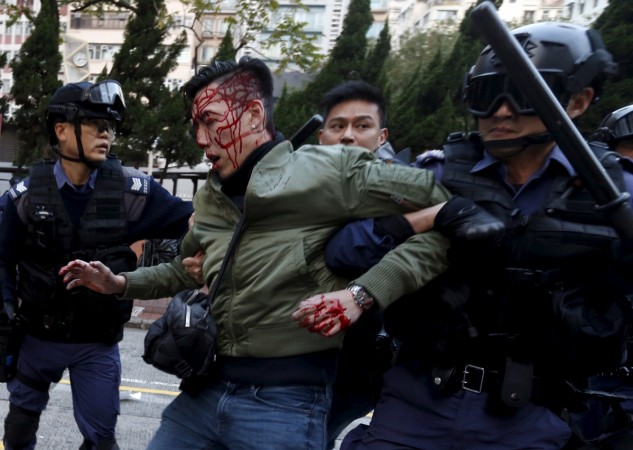 The Hong Kong Police on Tuesday fired warning shots in Kowloon's Mong Kok district, a busy market area, after vendors started rioting when food and hygiene officials tried to clear illegal stalls from the area.
The vendors set up shop to sell fishballs and other traditional food every year, and the officials turn a blind eye. However, this year the officials tried to rid the waterfront of illegal stalls with strictness, which led to vendors' protests.
The riots that began in the early hours of Tuesday led to 90 officers being injured and 54 people being arrested, reported Bloomberg.
The situation was contained by Tuesday afternoon. However, extra forces have been put on alert as pre-emptive measure even as residents are expected to take part in the Chinese New Year celebrations on the waterfront in Hong Kong.
Areas near the waterfront, like Kowloon, are expected to get heavy footfall for the fireworks display, for which security has now been beefed up.
Violent protestors threw bricks and bottles at the riot police, who then sprayed them with pepper spray and used batons to break the clashes.
"Everyone has seen what happened on TV. The police were lying on the ground and injured, but people kept attacking," Hong Kong's Chief Executive Leung Chun-ying told CNN.
This was the biggest clash between the police and people since the 2014 umbrella protests.