Police fired tear gas and rubber bullets to disperse peaceful demonstrators near the White House on Monday as U.S. President Donald Trump vowed a massive show of force to end violent protests over the death of a black man in police custody.
Law enforcement, including officers on horseback, moved on protesters in Lafayette Park, across the street from the White House as Trump made his remarks from the Rose Garden.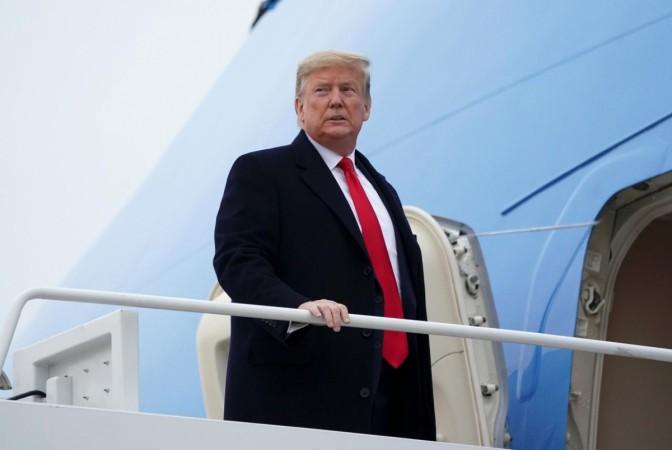 The president pledged to end six nights of looting and violence in major cities across the nation "now," saying he would deploy the U.S. military if state governors refused to call out the National Guard. "Mayors and governors must establish an overwhelming law enforcement presence until the violence has been quelled," Trump said. "If a city or state refuses to take the actions that are necessary to defend the life and property of their residents, then I will deploy the United States military and quickly solve the problem for them."
The police action against protesters cleared the way for Trump to walk from the White House to nearby St. John's Episcopal Church along with other officials including US. Attorney General William Barr. Trump posed for photos at the church, which suffered minor damage the night before, holding up a Bible.
The security forces that moved against protesters at the White House included National Guard military police, Secret Service, Department of Homeland Security police as well as District of Columbia police.
Just a few hours later, thousands of people marched through the streets of Brooklyn, shouting "justice now!" while cars drove alongside, some drivers honking in support while police vans followed.
A smaller march took place in Hollywood, where protesters defied a curfew imposed by Los Angeles Mayor Eric Garcetti to march to a line of police, where they knelt down with their arms raised.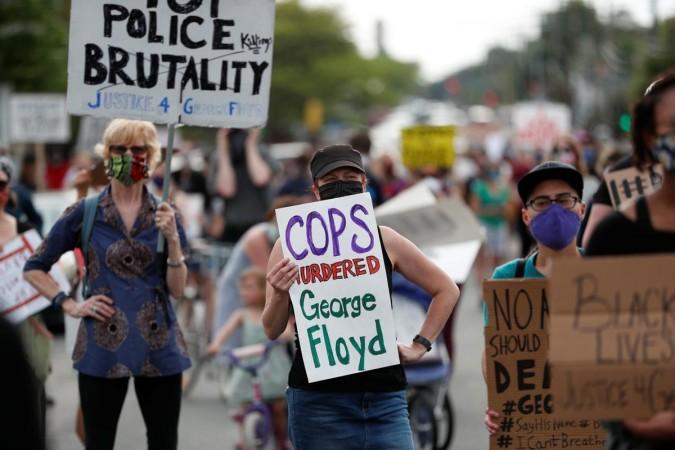 'Mechanical asphyxiation'
Anti-police brutality marches and rallies, which have turned violent after dark each night over the last week, erupted over the death of George Floyd, a 46-year-old African American who died in Minneapolis police custody after being pinned beneath a white officer's knee for nearly nine minutes.
A second autopsy ordered by Floyd's family and released on Monday found that his death was a homicide by "mechanical asphyxiation," meaning that physical force interfered with his oxygen supply. The report says three officers contributed to Floyd's death.