Polestar, Swedish carmaker Volvo's newly set up electric performance brand had its first car, the Polestar 1 on Tuesday at an event in Shanghai. The Polestar 1 is a two-door, 2+2 seat grand tourer coupe with an electric performance hybrid drivetrain. It will form a halo for the future Polestar brand with market launch scheduled in 2019.
The Polestar 1 is a limited production sports coupe that will be the first of three new cars dedicated to Volvo's new performance division. Volvo claims that the Polestar 1 EV would be supported by an internal combustion engine (most probably a 2.0-liter four-cylinder petrol). The powertrain will have a range of 150kms on pure electric power alone - the longest full electric range of any hybrid car on the market. The performance EV will also have 600hp of power and whopping 1000Nm of torque, places it firmly in the performance car segment.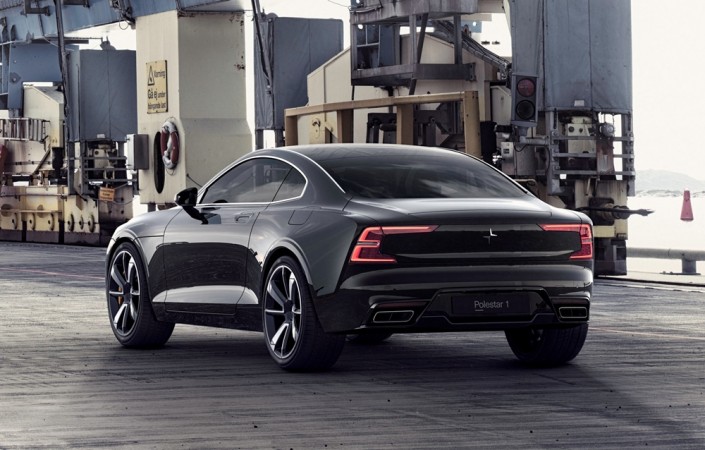 The Polestar 1 is based on the Volvo's Scalable Platform Architecture (SPA) while approximately 50 percent of the structure is new and bespoke, created by Polestar's engineers. To reinforce its driving characteristics, Polestar 1 benefits from a host of new technologies. The Polestar 1 will be world's first car to be fitted with the Ohlins Continuously Controlled Electronic Suspension (CESi) advanced chassis technology. The technology will help driver to change suspension settings for better ride or handling, depending on conditions.
Extensive use of carbon-fibre body will see the Polestar 1 being light in bodyweight and it will improve torsional stiffness by 45 percent. Additionally, Polestar 1 uses a double electric rear axle which enables torque vectoring. This supports the driver with precise acceleration on each wheel to keep the maximum road grip and maintain speed while negotiating curves.
The Polestar 1 will be built at Polestar Production Centre in Chengdu, China which is currently under construction and due for completion in mid-2018. Volvo has also informed that all future cars from Polestar will have a fully electric powertrain. Polestar 2 will start production later in 2019 and will be the first battery-electric vehicle (BEV) from the Volvo Car Group rivalling Tesla Model 3.