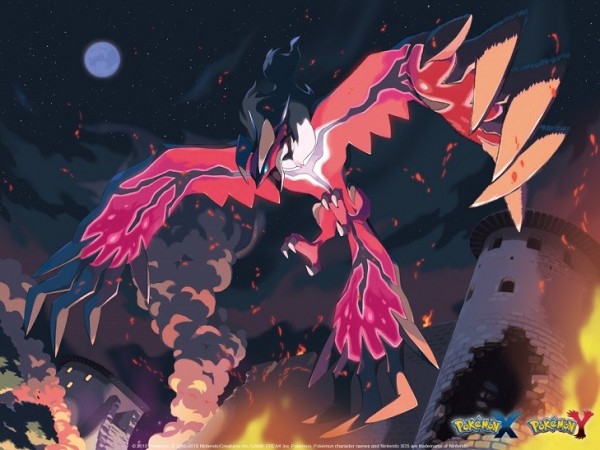 Following the rolling out of Pokemon X and Y in October 2013, there was lot of speculation about the game that will succeed it. Based on the rumours and fan predictions, Pokemon Z was suggested as the next video game that will follow Pokemon X and Y. But now, thanks to the leaked visuals of a new upcoming movie, "Pokemon XY: The Movie" or "Pokemon the Movie: Hoopa and the Clash of Ages," the rumours about Pokemon Z have resurfaced.
The leaked visuals show two new Pokemon that will grace the movie, one being the mysterious blob Pokemon that we had previously reported. However, now we have the outline of what appears to be another new Pokemon via the movie's new trailer. The appearance of the Pokemon looks like a flying Pokemon.
The short video does not reveal much, iDigitalTimes speculates if it is Pokemon Volcanion's mega form or if it belongs to Zygarde, if baby Pokemon is a Zygarde zygote.
The answers to these can only be known through the movie. "Pokemon the Movie: Hoopa and the Clash of Ages" was released in Japan on 18 July, 2015.
Pokemon ORAS Events Will Help you Grab Pikachu and Pancham
Recently, players of Pokemon Omega Ruby and Alpha Sapphire (Pokemon ORAS) were treated to a Diancie event that gave them access to freely catch the mythical Pokemon Diancie in the wild.
But, this event was applicable only for some since it was a location-specific event, especially for players from North America and Europe.
A new event has been released for Japan area players; they will be treated to Pikachu, Pancham, Latios and Lugia.
Below are the events:
Ash's Pikachu – Available from 24 August to 30 August, 2015
Serena's Pancham - Available from 17 August to 23 August, 2015
Latios - Available from 31 August to 6 September, 2015
Lugia - Available from 7 September to 13 September, 2015