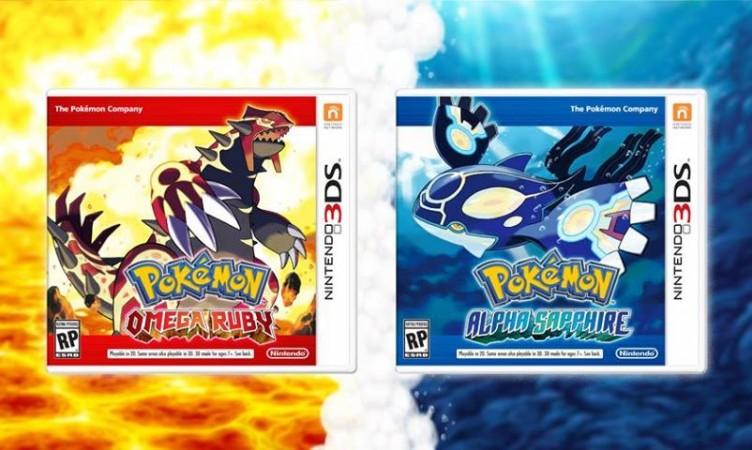 One of the big deals about transforming a popular show or a movie into a game is to sustain the popularity. Pokemon ORAS, like many other games, has managed to do so.
Each week we come across a host of rumours and leaks for Pokemon ORAS, and this week isn't any different. Recently, well-known leak site Serbii got hold of information regarding the upcoming Hoopa event. Hoopa is the secret gen 6 legendary monster everyone craves for.
While it was leaked that a Hoopa event will take place around the time of the premiere of "The Archdjinni Of The Rings", more details related to the Hoopa are coming out.
As revealed, accessing the Hoopa Unbound in Pokemon will require the in-game item Prison Bottle. Pokemon Omega Ruby and Alpha Sapphire players will be able to head over to the PokeMart once they've taken care of all the "specific conditions." Unfortunately, that's all we know at this point of time.
The leak has also confirmed the Hoopa Unbound signature attack of Hyperspace Fury. This Dark type attack deals a lot of damage and can be used five times. However, the attack is said to lower the user's defence by one stage.
"Though conversely, Hyperspace Fury can blow past protective moves in Pokémon Omega Ruby and Alpha Sapphire like Detect, King's Shield, Mat Block, Protect or Spiky Shielf," iDigitalTimes writes.
While Pokemon ORAS players will indeed gain access to the gen 6 legendary, there's still nothing mentioned for the initial 3DS Pokemon games X and Y. "We've known for quite some time that Hoopa's code is part of the Kalos game data. Nintendo may keep their legendary movie event for those who own the latest Pokémon title, though we very well could see a Hoopa event distribution come to both."
The Archdjinni Of The Rings
As for the actual Hoopa movie, "The Archdjinni Of The Rings", according to the leak, Mega Latios and Latias will be a part of the movie. While we still aren't sure what roles the two gen 3 legendaries will play in the film, it is expected that these psychic dragons will aid Ash Ketchum while he tries to overhaul the competition with the help of his trusted Pikachu.
Stay tuned for more updates!
[Source: iDigitalTimes]