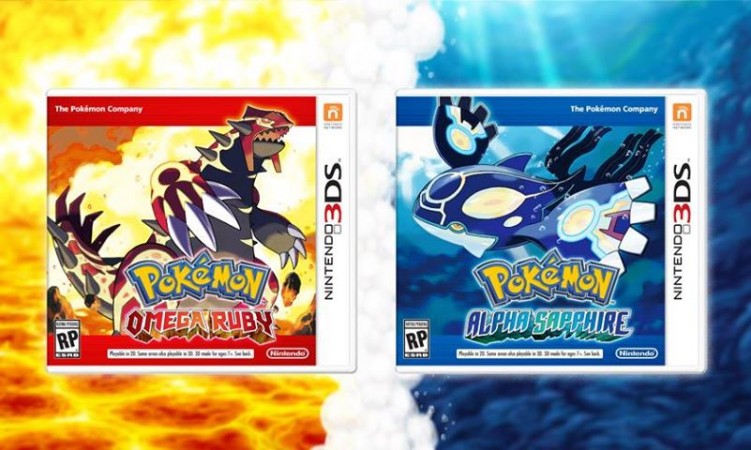 Pokemon Omega Ruby and Alpha Sapphire (Pokemon ORAS) players in the UK can gear up to receive the Shiny Charizard Pokemon. The Shiny Charizard Event has begun in the UK.
The Shiny Charizard is being distributed by the GAME retail stores via Serial Code. This code will be available only until 19 April, but players who have the code can get it redeemed until 2 July, 2015.
The Shiny Charizard comes with the moves Hold Hands and Charizardite Y. Players have to update the game to the latest version to download Shiny Charizard reported Serebii.
New Update Released
Pokemon ORAS finally has new updates for developer Game Freak. This update is also being made available for Pokemon X and Y.
The new patch was available to the players on their Nintendo 3DS eShop globally and players have to go online. Players will need 246 blocks for download for Pokemon X and Y, as for Pokemon ORAS players it is 271 blocks.
Battle Competition Announced
Game Freak has announced its next Battle Competition in April. The title for the competition will be 2015 International Challenge April. It will be a Double Battle.
The rules for the competition will be the same as that of Video Game Championships of National Pokedex, but players will not be able to use the standard range of the legends.
There still is no specification on the entry gift that players will get.
Registration Dates: 16- 23 April, 2015
Competition Dates: 24-26 April, 2015
Also the top 256 players will be able to get Championship Points that allows them to qualify for the 2015 Pokémon World Championships.
Hoenn Region Strategy Guide
Recently Nintendo released a new strategy guide for Pokemon ORAS on their official website. Below is the guide:
A clickable map of the Hoenn region!
A complete walkthrough of all the Gym battles, the Elite Four, becoming the Champion, and beyond!
More Mega Evolutions and the mysterious Primal Reversion!
All the new game features, including Super-Secret Bases, Pokémon Contest Spectaculars, and more!
List of TMs, HMs, items, Berries, and Mega Stones—including where to find them!
Helpful tips for getting the most out of communication features and online play!