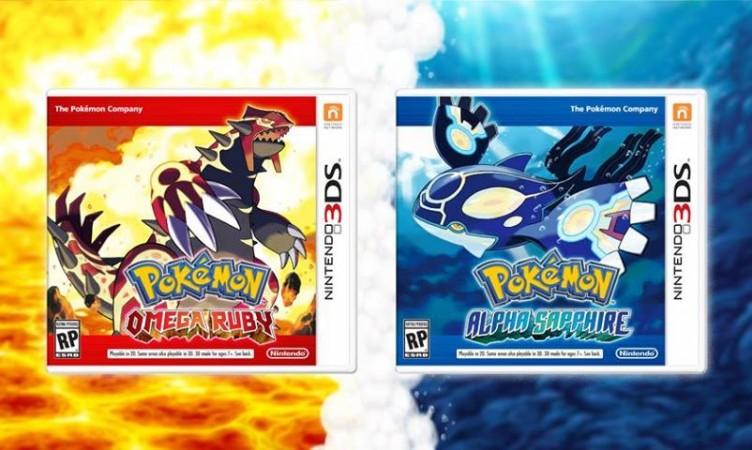 Pokemon Omega Ruby and Alpha Sapphire (Pokemon ORAS) will be giving out a Level 10 Amaura Pokemon as gift to players who have participated in the Enter the Dragon Type Battle Competition.
Enter the Dragon Type Battle Competition was held two weeks ago and Serebii notes that this gift will be redeemable in all regions.
Pokemon Amaura will have Hidden Ability of Snow Warning. It is a Rock/Ice type Pokemon. It will have moves like Growl, Powder Snow, Thunder Wave and Rock Throw. The Hidden Ability in Amaura will blow hailstorm as it enter battle.
How to Get the Event?
Players have to go to the special page that pops up on the Global Link and those who are eligible will be getting the serial code in the Mystery Gift section. Players will have to select the 'Get Via Code' function. Then they have to input the serial code that will allow them access to Pokemon Amaura.
The serial code will be working only until 31 May, 2015.
Serebii Update: Hidden Ability Amaura code now available. Code runs until May 31st http://t.co/oV6DIIA7Ub pic.twitter.com/tyslV196OT

— Serebii.net (@SerebiiNet) March 31, 2015
Pokemon Shuffle Event
Pokemon Shuffle players will not have a chance to access Pokemon Rayquaza. Players who completed Shuffle for the first time will be getting a Jewel and they need to download a new version 1.1.7. This event will run from 30 March, 2015 to 13 April, 2015, Serebii reported.
Serebii Update: Rayquaza event live on Pokémon Shuffle. Runs until April 20th http://t.co/oV6DIIA7Ub pic.twitter.com/KlhR9iSfhw — Serebii.net (@SerebiiNet) March 30, 2015