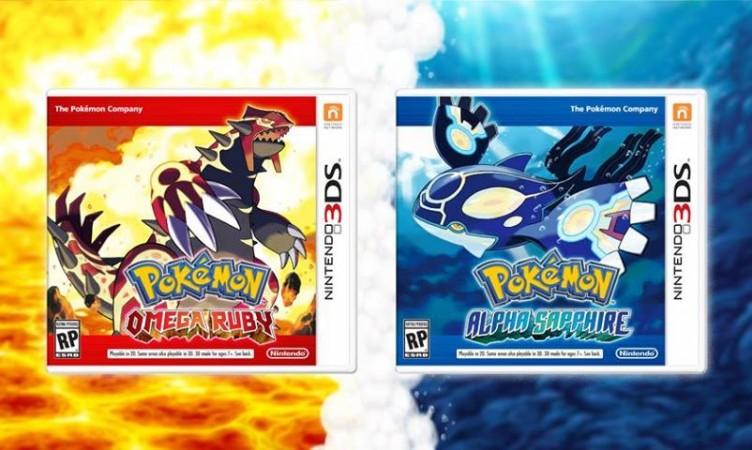 After confirmation of Pokemon Omega Ruby and Alpha Sapphire's special dual pack bundles for the US, a new trailer has been released by Nintendo and The Pokemon Company.
The video is in Japanese and shows how superior the graphics of the game is, when compared to 2002's Pokemon Ruby and Sapphire for Game Boy Advance.
We can see that the game has gone through a major overhaul when it comes to graphics. Apart from that, the world in Pokemon Omega Ruby and Alpha Sapphire has been reddened in 3D. The reflections in water have seen a considerable change in line with the standards now.
The video also shows some of the Pokemon going into Mega Evolution and also the other important characters in the game. Since the entire video is completely in Japanese, it becomes difficult to come out with more details.
(YouTube coutesy: PokemonCoJp)
Demo version has a Second Secret Mission?
The special demo that released prior to the release of Pokemon Omega Ruby and Alpha Sapphire has not one but two secret missions, reported Serebii.
After playing the demo multiple times, players can activate a secret mission in the game, which will take them to an island with no wild Pokemon. Players encounter Team Aqua or Team Magma, and the teams they face will be random. They will have to team up with May.
Though these special missions do not provide players with any special items, they allow them to experience the battle in the new game.
Players have found a second secret mission in Pokemon Omega Ruby and Alpha Sapphire, which is reportedly a rare occurrence in the demo. Players will visit an island where they have to search for a particular man. When players speak to this man, he will say that he has Nuggets. These Nuggests can be transferred to the final game. Players will also be able to do this multiple times. Nuggets can be sold for in-game money.
Players who complete this mission will unlock Mossdeep City, which includes Steven Stone's house.
Pokemon Omega Ruby and Alpha Sapphire will release on 21 November 2014 for Nintendo 2DS and 3DS.