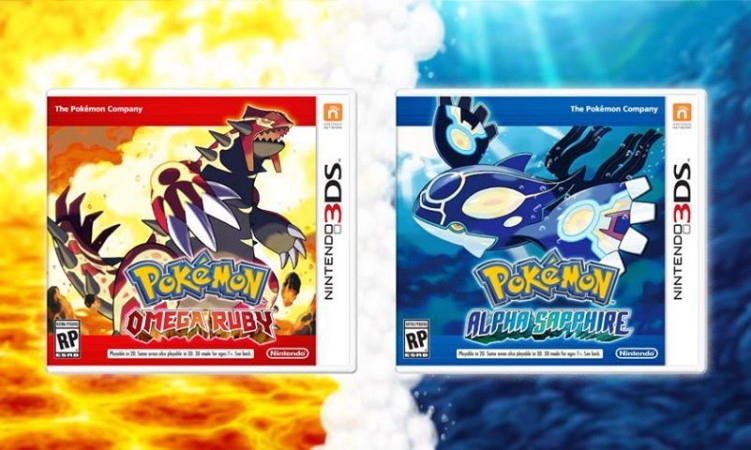 Pokemon Omega Ruby and Alpha Sapphire (ORAS) will be getting a mythical Pokemon shortly, according to a new announcement from The Pokemon Company. Pokemon ORAS will be welcoming Hoopa.
Pokemon Hoopa had been rumoured for some time now after its discovery by the community when the data in Pokemon X and Y was hacked.
The description for this mythical Pokemon stated that it "cannot be encountered through regular gameplay! The Pokemon is recognizable by its two horns and the golden ring that adorns its trunk. Hoopa's rings are said to have the power to bend dimensions and move objects across great distances."
The Pokemon has been categorised at Mischief Pokemon, it is of the Psychic/Ghost type with Magician abilities.
For a long time, it had been speculated that the Mirage Spots that was found in Hoenn region in Pokemon ORAS was due to Hoopa. These Mirage Spots allows players to catch Legendary Pokemon from past games, reported Attack of the Fanboy.
(YouTube Courtesy: The Official Pokemon Channel)
Pokemon Shuffle Announced for Nintendo 3DS
Nintendo has in its Nintendo Direct broadcast announced that the Nintendo 3DS handheld console will be getting free-to-play puzzle game titled Pokemon Shuffle. This game will be available in February 2015.
Players will have to solve the puzzles by matching three or more Pokemon as they battle wild Pokemon. As players clears the puzzles, their success rate increases. The game will also use micro-transaction system where players can purchase items and unlock certain levels.
(YouTube Courtesy: The Official Pokemon Channel)