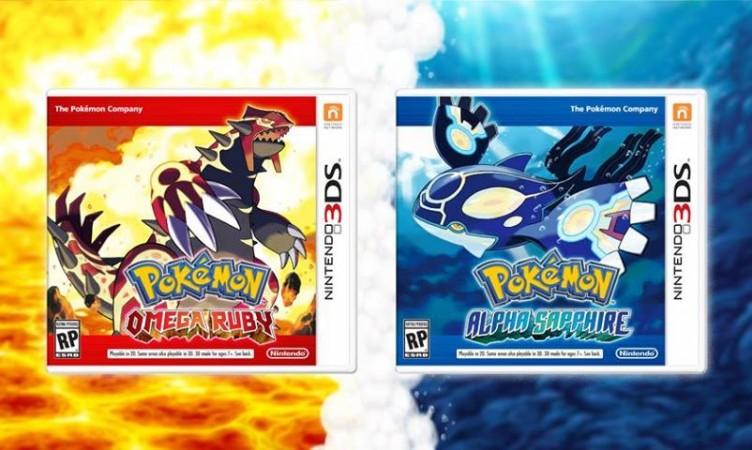 Owners of Nintendo 3DS will now be able to download and play Pokemon Omega Ruby and Alpha Sapphire (ORAS) special demos, which will now be available to all the regions of North America.
"The @Pokemon #OmegaRuby & Pokémon #AlphaSapphire Special Demo Version is now available for download in the 3DS eShop!" said a Twitter post on Nintendo of America.
These demos are extracted from the Pokemon ORAS game. These were initially only given to gamers who purchased it and for members of the club with specific code.
The demo version has been set in the Mossdeep City. It lets players choose a starter Pokemon from its list that includes -- Grovyle, Combusken and Marshtomp. Players will be able to travel throughout the Mossdeep City and will be able to find trainers and will encounter both Team Aqua and Team Magma admins in a cave close by.
Players will encounter Pokemon like Loudred, Nosepass, Linoone and Slakoth. The demo will conclude when players get a Mega Evolution. Serebii says that this Mega Evolution has not been seen outside the demo. Players are also requested to play the demo "everyday" as they can expect "something special."
Now all Pokemon fans can access the demo without the code. It will be available on the North American eShop. Players will be able to get Glalie and Glalitite easily.
Meanwhile, Serebii has given out the serial code for Contrary Serperior that appeared on Pokemon GetTV. The code is POKEMON497. It said that this ode will not be redeemable until 9 January 2015.
It is not yet clear if the demo will be available outside North America region.
Pokemon ORAS is a remake of a 2002 Game Boy Advance Pokemon game, the new game introduces Hoenn region to gamers.