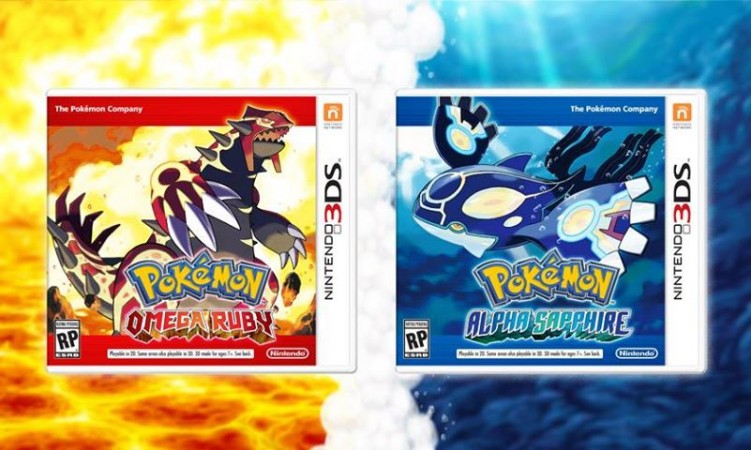 Nintendo has announced a Pokemon Omega Ruby and Alpha Sapphire dual pack bundle that will roll out exclusively for US.
This bundle has been confirmed for US and it will be rolling out on 21 November 2014. It will not be replicated for European fans.
The Pokemon Omega Ruby and Alpha Sapphire dual pack bundle will be priced at $79.98. Individually, they will be costing $39.99. The only option for fans to buy it from a physical store is Best Buy, however, Nintendo has told that it will also be selling via Amazon.
Tied to the bundle are some sweeteners added by Nintendo - this bundle will include a redeemable download codes that will get them 100 in-game potions with the bundle, per game. "Starting a new Pokemon game with 100 extra potions is a treat for players who want to be well-stocked for their epic journey through the Hoenn region," said Nintendo, GameSpot reported.
The upcoming Pokemon Omega Ruby and Alpha Sapphire is a "re-imagined" version of the 2003's Pokemon Ruby and Sapphire for Game Boy Advance. However, this game will not be just the usual remake, Nintendo has said.
Meanwhile, Pokemon X and Y players will now able to unleash the mythical Pokemon Diancie in the game. They can do this in the Diancie event that has begun from 27 October 2014, which will run until 16 November 2014.
Players have to go to the GameStop store to get the serial code. Once players have the code, they have to enter it in the Pokemon X and Y game. This will result in them getting a Diancie.
It must also be noted that when players transfer the Diancie into Pokemon Omega Ruby and Alpha Sapphire game, they will get Mega Stone that will let Diancie Mega Evolve during battle, said a post on official Pokemon website.