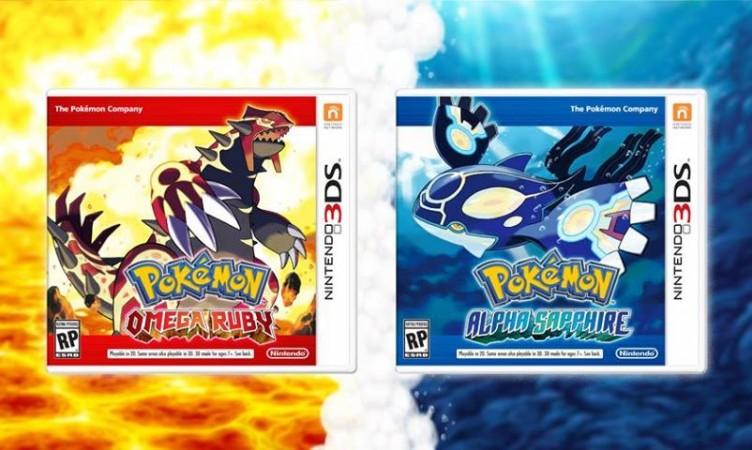 A set of four new Mega Evolution Pokemon has been revealed for the upcoming title, Pokemon Omega Ruby and Alpha Sapphire.
The reveal includes Mega Latios, Mega Latias, Mega Pidgeot and Mega Beedrill, all of which are Mega Evolutions. Apart from this, it was also revealed that players are likely to encounter wild Pokemon as they fly in air over Hoenn.
Serebii revealed that these were picked up from Japanese forums that posted images of the next edition of CoroCoro magazine.
"Mega Pidgeot is Normal/Flying-type with the ability No Guard and Mega Beedrill is Bug/Poison-type with the ability Adaptability. You can fly on Mega Latios and Latias in the overworld and find Pokemon such as Reshiram, Zekrom, Dialga and Palkia in the sky. Latios is exclusive to Omega Ruby and Latias is exclusive to Alpha Sapphire," said the post on Serebii.
The post also speaks about the return of Eon Ticket via special distribution. "The Legendary Pokemon are found on islands that can only be found through areas on the sky and is said to make it so all non-event Legendary Pokemon will be obtainable in Generation VI. You access the sky through the Eon Flute item," said the post.
There has been an organic release of Mega Evolution Pokemon in Pokemon Omega Ruby and Alpha Sapphire. Recent reveals include - Mega Rayquaza, Mega Gallade, Mega Gardevoir, Mega Sharpedo and Mega Camerupt.
Pokemon Omega Ruby and Alpha Sapphire will be releasing exclusively on 21 November 2014 for Nintendo 3DS.