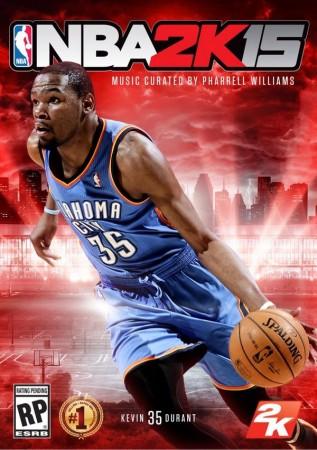 NBA 2K15, the basketball simulation game from 2K Sports has faced issues with reports of online downtime for the game servers.
Apart from this, the Face Scan system in the game has churned nightmarish scans. NBA 2K15 was released on 7 October 2014 in North America. International release is slated on 10 October 2014.
NBA 2K15 left fans disappointed due to its launch being bogged down because of the large number of issues with the servers, losing of progress and many more. However, 2K was quick to respond to these issues and reiterated that all the issues were addressed. 2K also shared the link to the Status page that allows players to check for server updates.
We are aware on launch day, the #NBA2K15 servers are experiencing difficulties. Thank you for your continued patience.

— 2K Support (@2KSupport) October 8, 2014
The #NBA2K15 issue with losing face scans and names of your MyPLAYER has now been addressed for PS4 and Xbox One. — 2K Support (@2KSupport) October 8, 2014
We're continuing to investigate reports of online downtime with #NBA2K15 servers. Thank you for your continued patience.

— 2K Support (@2KSupport) October 8, 2014
The #NBA2K15 dev team has put together a game status page so you can check for server updates http://t.co/9TT4sLh6Nu — 2K Support (@2KSupport) October 9, 2014
NBA 2K15 fans have complained about a number of problems that affected them in the game, including connection to My Player, My Team, and other popular modes.
Players Report Nightmarish Face Scans
One of the new feature in NBA 2K15, face-scanning system, that allows players to take 3D scans of their faces and use it to create a character on Xbox One and PlayStation 4 system, has gone haywire to the degree that when players used the new feature, they were surprised to see the horrific scanned images, out from a horror movie.
To get the scan right, players have to come close to the camera and rotate their head slowly in the course of 30 seconds.
2K Sports admitted that there were issues and said that they were addressed in PlayStation 4 and Xbox One. But gamers took to social media drawing parallels between freak shows and horror games.
That's what 2K face scan says I look like. #facescan pic.twitter.com/kJW4e7kDqK

— Ebola Jr. (@AksFinest2013) October 7, 2014
The accuracy in this game #NB2K15 #FaceScan pic.twitter.com/WaOEzSnUK0 — G. (@gilberto_thekid) October 7, 2014
#Avatar RT @JimmyIsPrez: @Ronnie2K I don't look like Scottie Pippen bro #2KFacescan #facescan pic.twitter.com/rno2KhgC3y

— Hardwood Paroxysm (@HPbasketball) October 7, 2014
You... you got a little something on your... you.. nevermind. RT @jsfulton13: @RamiMichail @klew24 pic.twitter.com/8YpQfnebg8 — Hardwood Paroxysm (@HPbasketball) October 7, 2014
#4nostrils RT @iammikechue: @Ronnie2K face scan is wack The future is not here my time has not come what is this bruh pic.twitter.com/qmflPhnNzd

— Hardwood Paroxysm (@HPbasketball) October 7, 2014
Tips to Ensure Best Face Scan in NBA 2K15
In 2K Support page, the company has posted instructions on how to scan the face for NBA 2K15. Below are the instructions:
Make sure to be in a well-lit area and minimize shadows. Natural lighting from the front and sides is best, but keep it as equal/neutral as possible. Accurate skin tone is dependent on the lighting and may need to be edited after the scan.
Please remove any headwear accessories (glasses, caps, headbands, masks, etc.). If your bangs are too long, they could mess up the texture, so use a hair band to hold your hair off your forehead.
You want to turn your head SLOWLY 30 degrees to the left and right as the camera is taking hundreds of pictures of you. Keep your chin on a level field. Don't move the camera during this process.
The scan area picks up the bottom of your chin to the top of your head. Keep your head in the green box. We don't scan head shape, ears or eye colour, so users will NEED TO edit those after the scan.
Keep your eyes open and eye level with the camera (try to avoid angling the camera too far up or too far down, should remain neutral). Look at the center of the camera.
Keep your mouth closed. Do not smile or make other facial expressions. Consider shaving, you can always add facial hair after the scan.
If you continue to have trouble scanning, try to hold a white piece of paper below your neck, but in the field of view of the camera. The closer to the camera you can get, the better quality scans you will get. If you lose tracking a lot on the Xbox while turning your head, try backing up an inch or two.
Once scanned, you can access our robust customization menu to ensure that your MyPlayer image accurately reflects your facial features and tone.
For the perfectionists out there, you may want to try several times until you are satisfied with the quality of your scan. Feel free to rescan at any point in your MyCareer. Grow a beard and want it in there? You won't lose your progress!
NOTE: If you decide to grow a beard or shave your head during your career, you can always re-scan your face but keep your MyCareer progress.
(Photo Courtesy: imgur)
Sony Refunding Digital Version of NBA 2K15
A Redditor shared a post saying that Sony was accepting refunds for the game.
"Sony will refund NBA 2k15 if y u purchased digitally, with no hassle. I just contacted them via web chat (Open till midnight PST) and explained that since launch, I have not been able to hardly play the game due to their server issues, and that I have not gotten the 15k VC that I was suppose to get from Sony. (5k for pre-order + the 10k that was exclusive if you bought it on PS4)," the Reddit user, Spankyjnco said in a post.
"The representative explained that a few people have requested refunds and that they have been told to refund anyone that requests it due to not being able to play," the member added.