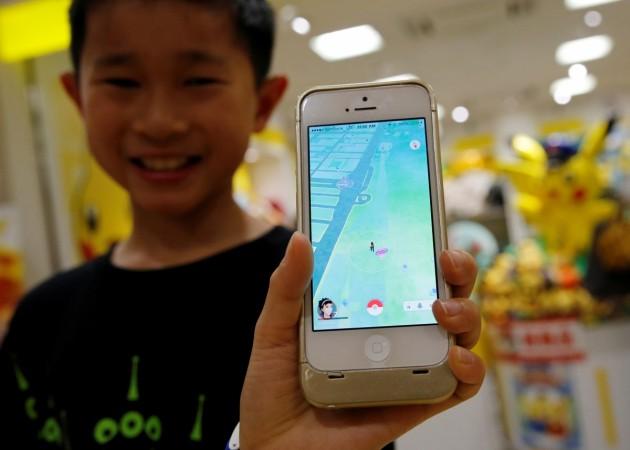 "Pokemon Go," the hit augmented reality mobile game, is now available in Japan, the birthplace of Pokemon. Niantic, the company behind the game, announced via a Twitter post that the game was available in Japan for download. It also thanked players for being patient.
The release follows earlier reports that said the launch was delayed due to a leak in the internal communication from McDonald's Japan (the game's sponsor). It was believed that Niantic delayed it fearing server overload, and the email went viral in Japan.
Taking note of the several accidents that have taken place in the countries where the game has been officially released, Japan's National Center of Incident Readiness and Strategy for Cybersecurity (NISC) has issued a nine point safety warning with illustrations against any potential accidents that might arise when the game would be released.
The warning by the Japanese government touched upon different scenarios, like falling victim to car accidents, falling into ponds, getting bitten by snake, getting robbed, suffering a heatstroke, and how to remain aware of privacy.
"Pokemon Go" has created a sensation around the world as it lets users hunt, catch and train virtual Pokemon in real world. The game uses Google maps to reveal locations of Pokemon availability and Pokemon shops (PokeStops) where users have to physically travel to catch them.
The release in Japan might open floodgates for the game's eventual availability in India, Singapore, Thailand, Philippines and other Asian countries. Though Asia is the biggest market for the game, Niantic is worried about the server capacity in these countries.
A Reddit thread, "Pokemon GO Release Status — Asia" had earlier reported that India was added to the server list, which also included Philippines, Singapore, Hong Kong, Thailand and Taiwan.
The Reddit post also reported that there have been no release updates from users in Malaysia, Singapore, Hong Kong, Thailand, Taiwan, Korea, Philippines and Vietnam, as of July 22.
The game has had an unprecedented success following its release in the U.S. It has been downloaded over 30 million times and has generated more than $35 million in revenue.