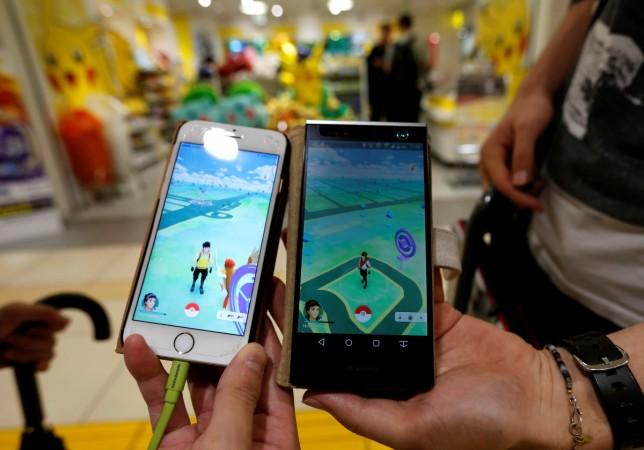 It is almost one month since international sensation "Pokemon Go" was first released, and it has spread to 37 countries so far. It is yet to come to most Asian countries, including India, South Korea, Singapore, Pakistan, Thailand, Bangladesh, China, Malaysia, Vietnam, Taiwan, Philippines and others. Japan and Hong Kong are the only regions from Asia where the game has been released.
It was earlier reported that the augmented reality (AR) mobile game developed by Nintendo and Niantic will be released in some Asian countries on July 22, but that didn't happen. It was also reported that India has been added to the server list and marked as "Unblocked" in geo-block status, giving a hint that the game could come to the country soon. There was no word from the makers of the game, but speculations have been doing the rounds that it could come as early as the first half of August.
It appears like "Pokemon Go" release in Asia will not be as smooth as many might have expected. The game is under the scanner of the National Broadcasting and Telecommunications Commission in Thailand in view of untoward incidents that have taken place in some countries. It is reported that the country's telecom regulator wants to ensure that the game doesn't put its citizens at peril when released.
The popular game has also run into trouble in Taiwan with a lawyer claiming that Niantic Labs has used his patent that was approved in 2007. He has sued the developer company which could delay the release of the game in the country.
There are possibilities of "Pokemon Go" not coming to South Korea. The country is one of the world's largest gaming markets, but Google is not willing to bow down to the local government's request for use of censored map data rather than the real-time geospatial technologies that the game requires.
However, it appears like the game will come to China soon as it has been released in Hong Kong. The game is also expected to come to several other Asian countries like Singapore, Pakistan, Bangladesh, Malaysia, Vietnam and Philippines in the next few weeks.
"Pokemon Go" is a free (in-app purchases required for enhancements) augmented reality (AR) that makes players to catch virtual characters in real life environment. It is currently available only for iOS and Android platforms.