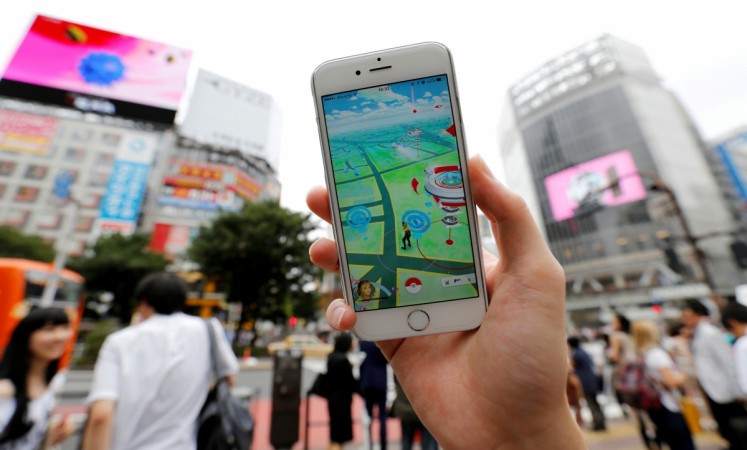 Despite the immense popularity of "Pokemon Go", AR-game makers-Niantic Labs and Nintendo have not made any significant effort in expanding its availability in wider regions of the world.
So far, it is released in a little over 35 regions since the debut on July 6. However, for a short period last week, gaming company made some progress by releasing "Pokemon Go" in France and Hong Kong on July 24.
Last Sunday, Niantic Labs founder, while hosting the panel discussion at San Deigo Comic-Con 2016, promised to release "Pokemon Go" in at least one region a day, leading to speculations that the company might roll-out the AR-game in Asian regions in quick succession like it did in Europe.
But since then, four days have passed by without any new announcements and things got worse after Nintendo postponed the launch of "Pokemon Go Plus" to September. It was supposed to debut on July 31.
Read more: 'Pokemon Go' accessory 'Plus' delayed; release pushed to September
"Pokemon Go": Makers get tangled in legal mess in Taiwan
The launch of "Pokemon Go" in Taiwan might be delayed as Niantic Labs has apparently been sued for AR-game technology patent violation in Taiwan, ET Today reported.
The patent infringement case was initially related to Niantic Labs' other AR-game -- Ingress -- and the company has been involved in a court battle with the litigant Wang Xin since January. In May, the back-room talks between the two parties fell apart.
Now, it has come to light that the same controversial AR-game technology is used in "Pokemon Go". This apparently has forced Xin to take action against Niantic Labs and has applied for second injunction in a local court. The hearing is set to take place in August.
Pokemon Go craze reaches fever pitch in South America:
Besides the Asian regions, "Pokemon Go" has a big following in South America. The AR-game has already made an un-official debut in Brazil, Chile and Argentina and other regions via APK file available on internet. But due to geo-block, many users were left with empty maps.
Avid gamers, in their pursuit to get the latest update on the AR-game, have joined the popular Reddit thread 'Pokemon GO Release Status – Asia'. The community has grown manifold since its launch in July second week with communication between the users reaching more than 11,000 comments.
Here's the latest geo-block status [Asia and South America, courtesy Reddit]:
Argentina (Last Status 28/07)
Android (No)/iTunes (No)
Local Server (Not Available)
Brazil (Last Status 28/07)
Android (No)/iTunes (No)
Local Server (Not Available)
Brunei (Last Status 28/07)
Android (No)/iTunes (No)
Local Server (Not Available)
Bangladesh (Last Status 28/07)
Android (No)/iTunes (No)
Local Server (Not available)
Cambodia (Last Status 28/07)
Android (No)/iTunes (No)
Local Server (Not available)
Chile (Last Status 28/07)
Android (No)/iTunes (No)
Local Server (Not Available)
China (Last Status 28/07)
Android (No)/iTunes (No)
Local Server (Available in Liaoning and Xinjiang // Others last availability: 11/7)
Hong Kong (Last Status 28/07) - RELEASED
Android (Yes)/iTunes (Yes)
Local Server (Available)
India (Last Status 28/07)
Android (No)/iTunes (No)
Local Server (WORKING in most areas of India)
Indonesia (Last Status 28/07)
Android (No)/iTunes (No)
Local Server (WORKING in most areas of Indonesia)
Israel (Last Status 28/07)
Android (No)/iTunes (No)
Local Server (Not available)
Japan (Last Status 28/07) - RELEASED
Android (Yes)/iTunes (Yes)
Local Server (Available)
Malaysia (Last Status 28/07)
Android (No)/iTunes (No)
Local Server (Last availability: 11/7)
Maldives (Last Status 28/07)
Android (No)/iTunes (No)
Local Server (Last availability: 23/7)
Myanmar (Last Status 28/07)
Android (No)/iTunes (No)
Local Server (No availability)
Nepal (Last Status 28/07)
Android (No)/iTunes (No)
Local Server (No availability)
Pakistan (Last Status 28/07)
Android (No)/iTunes (No)
Local Server (Pokemons available / Maps empty)
Philippines (Last Status 28/07)
Android (No)/iTunes (No)
Local Server (Last availability: 11/7 at 3pm)
Singapore (Last Status 28/07)
Android (No)/iTunes (No)
Local Server (Last availability: 11/7)
South Korea (Last Status 28/07)
Android (No)/iTunes (No)
Local Server (Live but no maps, ofc in Sokcho and Ulleungdo / Otherwise not available)
Sri Lanka (Last Status 28/07)
Android (No)/iTunes (No)
Local Server (None)
Taiwan (Last Status 28/07)
Android (No)/iTunes (No)
Local Server (Last availability: 11/7 at 12:28pm)
Thailand (Last Status 28/07)
Android (No)/iTunes (No)
Local Server (Last availability: 11/7)
Vietnam (Last Status 28/07)
Android (No)/iTunes (No)
Local Server (Last availability: 11/7 at 3pm)
For the uninitiated:
Android (No) / iTunes (No): Not officially released
Local server availability: Status of server for unofficial regions' users playing Pokemon Go installed via APK file