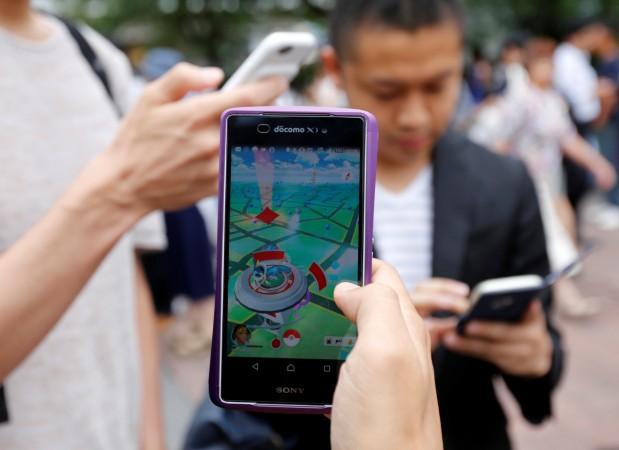 "Pokemon Go," the highly popular AR mobile game from Niantic, has created an unprecedented level of frenzy among fans. It has only been released in 36 countries with Japan being the latest and first Asian country that received the game.
Impatient Asian fans have started playing the game by installing APK files, even as they fervently await the official release. It is expected that the game's release in Japan might open floodgates to it being eventually available in India, Singapore, Taiwan, Thailand, Philippines and other Asian countries.
Niantic is, however, worried about the server stability in these countries, given the fact that the game is immensely popularity and Asia is a big market.
Meanwhile, on July 22, India faced geo block that saw the "Pokemon Go" PokeStops, Gyms and Pokemon being unavailable to players (using the APK files) in select Indian cities. The situation had not changed, at the time of reporting.
A few days earlier, India too was added to the server list, which hinted at the possibility of the game's arrival on Indian shores, sooner than later.
One of the recent updates in the Reddit thread, "Pokemon GO Release Status – Asia" notes that that the geo-block for Taiwan and parts of Korea were removed. These rumours can only point out about the possibility of Niantic inching closer to release the game in Asian countries.
The Reddit post also claimed that players in Nepal were able to play until a geo block was switched on.
A separate Reddit thread from user Angryangmo has listed some of the Asian counties where "Pokemon Go" is being played using APK file. This is, however, not a complete list.
Iraq – Baghdad, Kirkuk
Saudi Arabia - All parts of Saudi Arabia
Kuwait – Judailiyat, Block 1 Farwaniyah, Kuwait City, Hawally Mubarak Al-Kabeer, Abu Hasaniya Ahmadi
Bahrain – Al-Lawzi Isa Town, Bani Jamrah, Jabalat Habshi, Al-Manama, Hoora, Muharraq, Askar
Qatar –Dukhan, Umm Bab, Al-Shahhaniya, Al-Kharaib, Al-Ghuwairiya, Al-Khor, Madinat Al-Shamal, Doha, Al-Wakra, Mesaieed
United Arab Emirates –Mirfa, Madinah Zayed, Abu Dhabi, Dubai, Ajman, Al-Hamidiya, Al-Gurf, Al-Riqqah Area, Umm Al-Quwain, Ras Al-Khaimah, Shabhanat Al-Khabisi
Oman – Salalah Al-Gharbiyah, Qurayyat, Muscat, Barka
Iran – All parts of Iran.
Afghanistan –All parts of Afghanistan.
Pakistan – Karachi, Hyderabad, Multan, Islamabad
India –New Delhi, Mumbai, Pune, Bengaluru
Indonesia – Padang, Jakarta, Bandung, Surabaya, Denpasar, Pontianak, Banjarmasin, Palu
South Korea –Sokchu