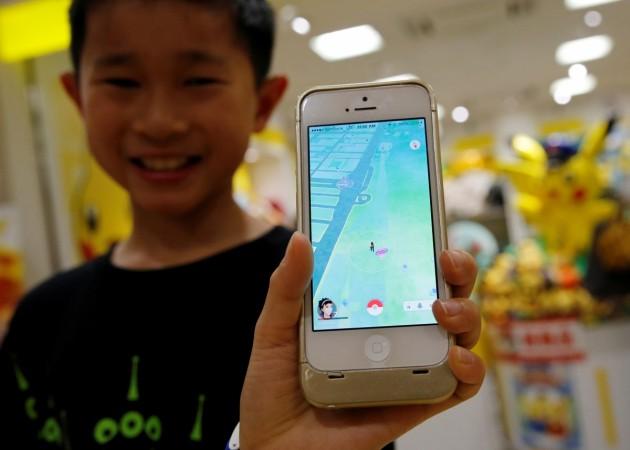 It's been close to three weeks since augmented reality game Pokémon Go got released in the U.S., Australia and New Zealand and since then it has been rolled out in just 30 plus European regions and one country in Asia (Japan).
This apparently led to many curious gamers in Asia, including in India, to go for Pokémon Go's APK file available on internet and install it with fake billing address leading to crashes in official regions.
To contain the server requests, Pokemon Go makers Nintendo and Niantic geo-blocked many areas.
To help provide real-time Pokémon Go release details and local server availability, Reddit has constituted a dedicated team to keep track on all regions, which are yet to get the official version of the game.
Also read: Pokemon Go coming to Windows Phones soon, confirms Microsoft
As per Reddit page, Pokémon Go has finally landed in France on both Android Google Play and Apple app stores.
Later today, Pokemon Go co-creator John Hanke is scheduled host a discussion panel at the on-going San Diego Comic-Con 2016, Hall H.
Rumour has it that Hanke will announce a new legendary Pokemon on Sunday and also shed some light on the release date details of the augmented reality game in global regions.
"John Hanke, founder of Niantic and pioneer of real world gaming, and host Chris Hardwick will discuss the past, present and future of extending games beyond the screen and re-imagining reality through the lens of Ingress and Pokémon GO," says the Comic Con 2016 schedule page.
The panel discussion was supposed to happen on July 22, but got postponed to July 24 for need of more space. It has been moved to a bigger auditorium in Hall H to accomodate more gaming fans.
Also read: Comic-Con 2016 Live Stream: Pokemon Go maker to take stage to discuss popular AR-game on July 24 [Time details]
Latest update: 'Pokemon Go' release update: Hong Kong gets AR-game; when will it come to India, Nepal, Singapore?
Latest update on Geo-blocks status in Asia:
On Friday, several Indian cities including Delhi, Bengaluru, Chennai, Pune were geo-blocked.
As per the latest Reddit report, geo-block has been partially lifted in India. Pokemon Go servers are said to be available for access in northern and western regions.
Players in Uttar Pradesh (Agra), Madhya Pradesh(Jabalpur), Karnataka (Dharwad and Mangaluru), Punjab, Haryana, Himachal Pradesh and Gujarat have confirmed (via Reddit) to have got access to the Pokémon Go servers. However, there seems to be less Pokestops and Gyms in theses regions.
In South India, we independently cross checked with three Pokémon Go players in Bengaluru; only two confirmed us to have got connection to Pokemon Go online, while other player reported empty map.
We believe that the server access is still limited to few Indian cities in the north and west parts of India.
Also read :Apple iOS 9.2-iOS 9.3.3 Jailbreak Update: Pangu finally cracks open kernel protection patch [download links]
As far as other Asian regions are concerned, server was said to accessible in Brunei, Hong Kong, Singapore, Malaysia, Korea, Thailand, Philippines, Cambodia, but the maps were empty, Reddit thread (24/7) said.
Whereas, the Maldives region has been geoblocked.
On the bright side, geo-block has been lifted in select regions of Sri Lanka, Nepal (Butwal and Nepalgunj), Indonesia (Jayapura and Papua), China (Liaoning and Xinjiang), said readers in the Reddit's comment section.
How to play Pokemon Go:
For those unaware, Pokemon Go makes use of the smartphone's camera and GPS location feature to project virtual Pokemon on the screen. Players just have to go to designated locations to catch them and train in the Gym. If the players want to catch more Pokemons and consumable items in the game, they have to look for PokeStops. Pokemons can also be transferred to Professor Willow, who will reward players with candies.
Watch this space for more updates.