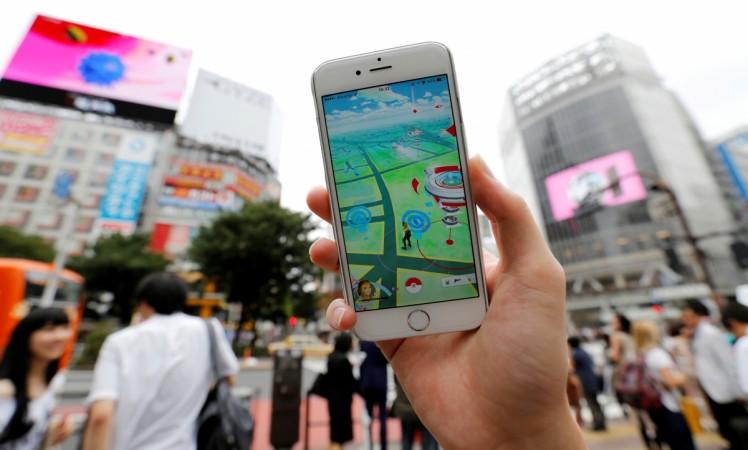 Last week Nintendo released "Pokemon Go" in its home region Japan leading to speculations that the company might soon commence the roll-out to other Asian regions. Now, the popular augmented-reality game has made its away to Hong Kong.
On July 24, Pokemon Go creator John Hanke (Niantic head) hosted a panel discussion at San Diego Comic-Con (SDCC) 2016, on the game's overwhelming success and its future. Though he announced the release of the game in France, he refrained from elaborating release details in regard to Asian countries.
"We're working hard. We haven't rolled the game out everywhere yet, we're adding countries every day," Reddit quoted John Hanke as saying at SDCC.
Staying true to his words, the company released "Pokemon Go" in Hong Kong on Monday morning via Android Google Play and Apple iTunes stores.
As per many "Pokemon Go" players (via Reddit) in Hong Kong, the servers are stable with no glitches reported so far. It is also said that streets are brimming with lure modules, Pokestops and Gyms.
Going by this trend, one can expect Nintendo and Niantic to roll-out the AR-game at least one region per day henceforth.
If things fall in to place as planned,"Pokemon Go" is expected to land in India, Singapore, Taiwan Nepal and other regions of Asia by the end of July or early August.
Also read: Play Pokemon Go in India and other regions: How to install game on your Apple iOS and Android phones [Tutorial]
Latest update on geoblock status in Asia (courtesy, Reddit):
Brunei (Last Status 25/07)
Android (No) / iTunes (No)
Local Server (Not Available)
Bangladesh (Last Status 25/07)
Android (No) / iTunes (No)
Local Server (Not available)
Cambodia (Last Status 25/07)
Android (No) / iTunes (No)
Local Server (Not available)
China (Last Status 25/07)
Android (No) / iTunes (No)
Local Server (Available in Liaoning and Xinjiang // Others last availability: 11/7)
Hong Kong (Last Status 25/07)
Android (Yes) / iTunes (Yes)
Local Server (Available)
India (Last Status 25/07)
Android (No) / iTunes (No)
Local Server (WORKING)
Indonesia (Last Status 25/07)
Android (No) / iTunes (No)
Local Server (WORKING)
Israel (Last Status 25/07)
Android (No) / iTunes (No)
Local Server (Not available)
Japan (Last Status 25/07)
Android (Yes) / iTunes (Yes)
Local Server (RELEASED)
Malaysia (Last Status 25/07)
Android (No) / iTunes (No)
Local Server (Last availability: 11/7)
Maldives (Last Status 25/07)
Android (No) / iTunes (No)
Local Server (Last availability: 23/7)
Myanmar (Last Status 25/07)
Android (No) / iTunes (No)
Local Server (No availability)
Nepal (Last Status 25/07)
Android (No) / iTunes (No)
Local Server (No availability)
Pakistan (Last Status 25/07)
Android (No) / iTunes (No)
Local Server (Pokemons available / Maps empty)
Philippines (Last Status 25/07)
Android (No) / iTunes (No)
Local Server (Last availability: 11/7 at 3pm)
Singapore (Last Status 25/07)
Android (No) / iTunes (No)
Local Server (Last availability: 11/7)
South Korea (Last Status 25/07)
Android (No) / iTunes (No)
Local Server (Live but no maps, ofc in Sokcho and Ulleungdo / Otherwise not available)
Sri Lanka (Last Status 25/07)
Android (No) / iTunes (No)
Local Server (None)
Taiwan (Last Status 25/07)
Android (No) / iTunes (No)
Local Server (Last availability: 11/7 at 12:28pm)
Thailand (Last Status 25/07)
Android (No) / iTunes (No)
Local Server (Last availability: 11/7)
Vietnam (Last Status 25/07)
Android (No) / iTunes (No)
Local Server (Last availability: 11/7 at 3pm)
For those uninitiated:
Android (No) / iTunes (No): Not officially released
Local Server availability: Status of server for unofficial regions' users playing Pokemon Go installed via APK file