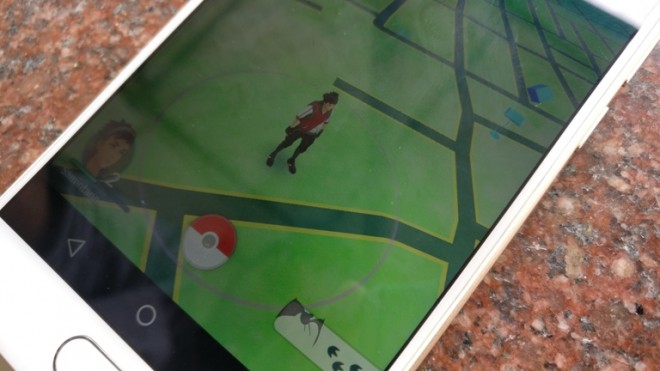 Pokemon Go, which has taken over the gaming world with a storm, is yet to be launched in Asia. Pokemon fans are impatiently waiting for the game's release in Asia, especially in Japan where Nintendo has its headquarters.
The free augmented reality app, which has users chasing virtual Pokemon characters through real-life city streets on their smartphone screens, has so far been launched in Australia, the United States, Germany, the United Kingdom, Italy, New Zealand, Spain and Portugal. On Friday, John Hanke, the CEO of the game developer Niantic, announced that the game will be launched in about 200 countries and regions.
Eager Pokemon fans in Japan speculated that the game could be launched soon after the Japanese version of Amazon showed a Pokemon Go accessory would be released on July 29. However, when reporters raised questions about a presumed release, the date was taken down, the Wall Street Journal reported this week.
As Japanese fans became impatient, Niantic spokesman Kento Suga shared on Twitter that everyone needed to "wait a bit more" for the game's launch in the country. To this, he got several responses like, "Tell me the damn release date" to "The words 'a little bit' are like causing my brain to melt with stress," local media Kotaku reported earlier this week.
Forbes magazine reported that the delay in the release in Japan could be because of the app's server, which has witnessed several instances of crashes. Meanwhile, Japan is not the only country awaiting Pokemon Go's release.
Brazil is expecting the release of the game within the first week of August after Rio de Janeiro Mayor Eduardo Paes said that he wants the game to be launched before the Olympic Games, which start on August 5.
"Hello Nintendo! Missing 23 days for the Olympic Games Rio 2016. The whole world's coming over here. Come too!" Paes' translated post on Facebook reads.
Several Pokemon Go fans in Canada also expressed their dismay on social media after realising that most of the European countries have received the game before them. Other than Japan, Canada, Brazil, Ireland, India and the Philippines are also awaiting Pokemon Go's official release.
However, some of these countries have still been able to download the game on their iOS and Android devices without its official release by side-loading using an APK file. But this method could lead to the loss of private data stored on your devices as a malware has been found in some Pokemon GO APK files available online. To avoid hackers getting access to your phone, it is suggested to wait until the app is officially released.