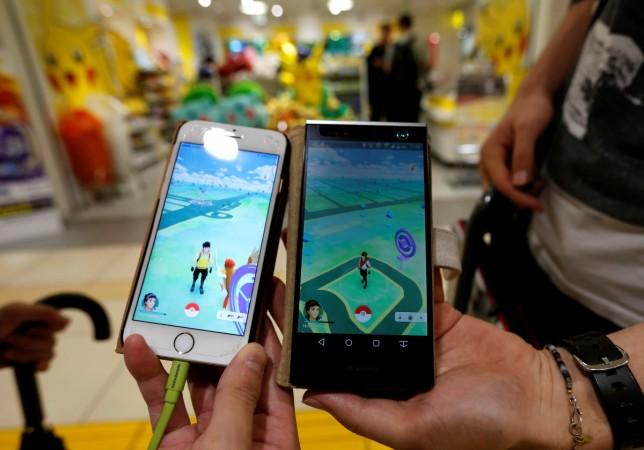 Augmented reality game "Pokemon Go" was released last month, but is yet to come to India. Creating more trouble for the launch, a public interest litigation (PIL) has been filed seeking a ban on the game citing possible road accidents it can cause.
"Pokemon Go" has been released in about 80 countries, including Asian countries like Japan, Hong Kong, Cambodia, Indonesia, Laos, Malaysia, Philippines, Singapore, Thailand, Vietnam and Taiwan. However, it is yet to come to India, and two of the world's leading gaming countries China and South Korea.
Interestingly, a PIL has been filed in the Gujarat High Court seeking a ban on the game. It argues that there have been reports of road accidents with gamers playing through APK file and VPN (Virtual Private Networks). It added that more chaos could occur once its full version is officially released.
Several instances of people getting injured while playing "Pokemon Go" have been reported around the world. In fact, Iran has banned it over safety concerns. It is to be seen if the Gujarat High Court will restrict the game from releasing in India, but there is high possibility of a delay.
Interestingly, "Pokemon Go" hasn't been released even in China and South Korea, two of the world's biggest gaming markets. It was earlier reported that the game may not come to South Korea at all over its government's disagreement with Google on use of real-time geospatial technologies for map data. Its release in the country is still in the dark, but it may soon come to China.
Nintendo and Niantic, developers of "Pokemon Go", are expected to release it in about 200 countries, but it is yet to come to many Asian countries, including Pakistan, Bangladesh, Nepal, and Sri Lanka.