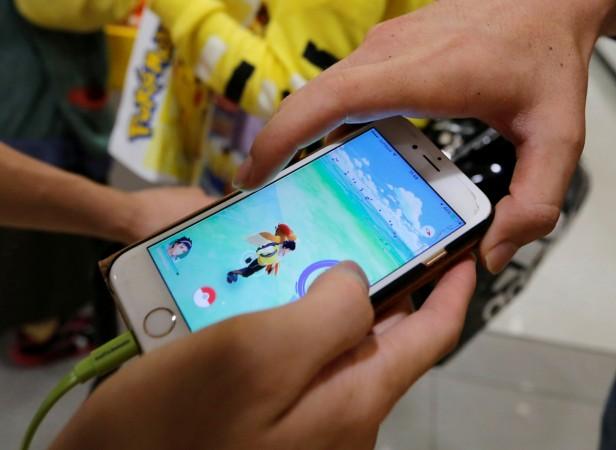 Chinese may be known for "copycat" with less known companies not taking much time to make a look-alike of popular gadgets. This time, a Chinese company has taken advantage of "Pokemon Go" popularity by producing a Poke ball-shaped powerbank that may help games addicts.
Well, playing "Pokemon Go" and charging your phone battery with a real Pokeball will be interesting. Games eat up battery of a mobile phone, and it's even faster with "Pokemon Go" as it uses mobile data and GPS location. So, the hand-made Pokeball powerbank, which is available in 12,000mAh and 20,000mAh, will come handy.
The Pokeball powerbank has two USB ports, a micro-USB port and is portable. It is reported that this beautiful power pack is not an officially licensed product but it may find many takers, especially among "Pokemon Go" addicts. It is said to be priced at $40.
Meanwhile, Niantic Labs have released "Pokemon Go" in over 80 countries, including some Asian countries like Japan, Hong Kong, Cambodia, Indonesia, Laos, Malaysia, Philippines, Singapore, Thailand, Vietnam and Taiwan, but no further release after Aug. 6.
Surprisingly, the game is yet to come to some of the biggest gaming markets of the world like India, China and South Korea. It is understandable that it may time to come to South Korea because of the country's restriction on use of of uncensored map data from overseas, but there is no reason why it should be halted in India, China, Pakistan, Saudi Arabia, Bangladesh, United Arab Emirates (UAE), Sri Lanka and several other Asian countries.
The game has already been banned in Iran citing safety concern, and it appears like India is following this footstep. A PIL has been filed in the Gujarat high court seeking a ban on the "Pokemon Go"over safety concerns even before its launch. However, the court is very unlikely to ban the game in India.
"Pokemon Go" is a free augmented reality (AR) mobile phone game developed by Nintendo and Niantic, and lets players catch virtual characters in real life environment. The game requires real-time geospatial technologies and Google's map data to play and is available only for iOS and Android platforms.