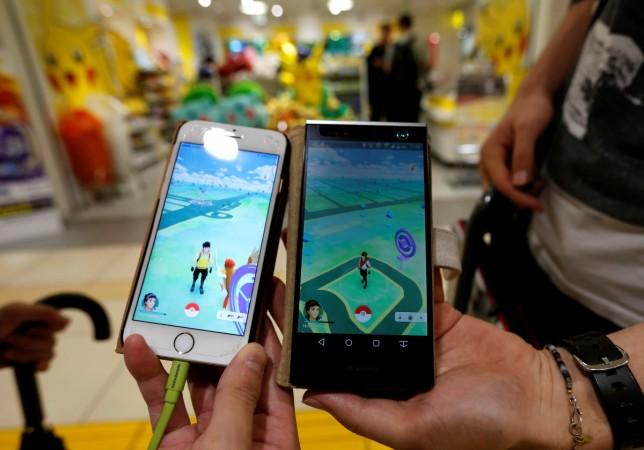 "Pokemon Go" may be an international sensation, but how long can one possibly wait for it? Maybe a few days, but not weeks and months. Gamers will look for alternatives to play if the wait is too long, and that's what has happened, with people turning to APK files and VPN (Virtual Private Networks). It's been more than a month since the game was released but it is yet to come to several countries, including India, China, South Korea and the United Arab Emirates (UAE).
"Pokemon Go" is a futuristic augmented reality (AR) mobile phone game developed by Nintendo and Niantic for Android and iOS platforms. It has been released in over 80 countries but some of the world's biggest gaming markets like China, South Korea and India are yet to get it.
It is reported that a PIL filed in the Gujarat High Court seeking a ban on "Pokemon Go" over safety concerns could delay its release in the country. Its release in South Korea is also in dark with the local government being against the use of uncensored map data from overseas. The game requires real-time geospatial technologies and Google's map data to play. However, it appears that it is ready to enter China as Hong Kong has already received it.
Asian countries that are yet to get "Pokemon Go" are Azerbaijan, Qatar, Armenia, Jordan, Saudi Arabia, Bahrain, Kazakhstan, Bangladesh, Kuwait, South Korea, Bhutan, Kyrgyzstan, Sri Lanka, Brunei, Syria, Burma, Lebanon, Tajikistan, China, Maldives, East Timor, Mongolia, Turkey, India, Nepal, Turkmenistan, North Korea, United Arab Emirates, Iran, Oman, Uzbekistan, Iraq, Pakistan, Israel, and Yemen.
Here are the best "Pokemon Go" alternatives, which gamers can play even as they wait for the official release of the AR game:
Ingress
This game is also developed by Niantic, the creator of "Pokemon Go." This near-realtime augmented reality multiplayer online video game is similar to "Pokemon Go," as it uses maps and GPS technology to play, giving a real-life experience.
Shift
It is a game that connects virtual life and real life. In this location-based game, one has to play hunters or escapees. The objective of the hunters is to capture the escapees in the real world, while the escapees try to stay away from the hunters.
Zombies, Run!
It is an immersive running game where gamers are tasked to stay away from Zombies. Horror stories are narrated and sound effects of Zombies are provided. Gamers have to run when Zombies approach, and they automatically collect supplies to survive by running.
SpecTrek
It is an augmented reality (AR) ghost hunting game with an aim to make players do some physical workout. Gamers can choose either 15, 30 or 60 minutes to play.
Geocaching
It is an outdoor "treasure hunt" type of game. Players use a Global Positioning System (GPS) receiver or mobile phone to hide and find hidden containers anywhere in the world.