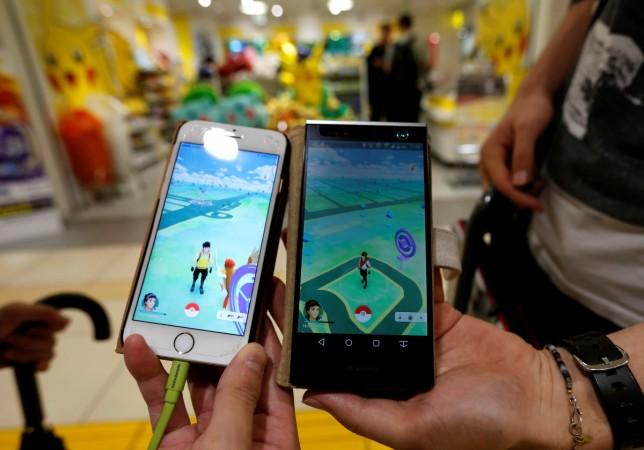 Holding back the release of a viral game like "Pokemon Go" is like killing it softly for gamers. It was first released in the United States, Australia and New Zealand on July 6, and Asian regions that received it first were Japan and Hong Kong. Today, the game has been released in about 80 countries, including over a dozen of them, but it hasn't come to India, China, South Korea, Pakistan and a few other Asian countries.
The international sensation, which has reportedly crossed100 million downloads, has been released in 15 other Asian and Oceanic countries (besides Japan and Hong Kong) namely Brunei, Cambodia, Indonesia, Laos, Malaysia, Philippines, Singapore, Thailand, Vietnam, Taiwan, Papua New Guinea, Fiji, Solomon Islands, Federated States of Micronesia, and Palau but not in India.
How long can game enthusiasts wait?
Well, gamers from India and several other countries resorted to playing "Pokemon Go" by downloading APK file. However, developers Nintendo and Niantic blocked it after it caused server problem. It was only after this move that people started using VPN (Virtual Private Networks) to play the game.
"Pokemon Go" may never see the light of day in South Korea, which is one of the world's biggest gaming markets, over the local government's disagreement on use of uncensored map data from overseas. The game requires real-time geospatial technologies and Google's map data to play. However, the developers of the game are yet to open up on why it hasn't been released in countries like India and China.
Perhaps the developers have intentionally postponed the release of "Pokemon Go" in India and China to avoid a possible server issue considering the fact that these countries have huge number of gamers. However, it won't come as a surprise if the game download figure is lesser than expected when it is released in two world's most populated countries, as the game is reportedly running on millions of devices in India alone. After all, waiting for over a month when others are having fun is like a punishment that gaming enthusiasts won't stand.
The popular game may come to India, China, Pakistan, Bangladesh, Nepal, Sri Lanka and other Asian countries very soon. Nintendo and Niantic had earlier revealed that the game will be released in about 200 countries. So, it appears like come countries will get it only by the end of this year.
"Pokemon Go" is a free augmented reality (AR) mobile phone game that lets players catch virtual characters in real life environment. It is currently available only for iOS and Android platforms.