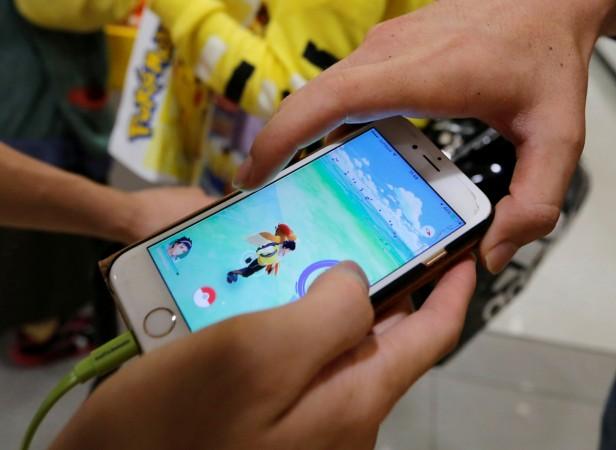 Pokemon Go, the location-based augmented reality game that was launched in the United States on July 7 rocketing to become the most downloaded game in history, has reportedly lost its popularity in the country. The news comes as India and a few other countries are still waiting for the game's official launch.
Pokemon Go had attained more than 40 million daily active users in the U.S. just after its release, estimates revealed. However, Bloomberg reported citing analysts that the game is currently losing daily downloads, active users and in-app time.
Just within weeks of its release, Pokemon Go broke records not only to top the charts of most downloaded app game, but also by taking away mobile time of active users from Facebook, Instagram, Snapchat and Twitter. The game managed to record 75 million downloads in just over two weeks since its launch, which beats popular games like Candy Crush Saga, Agar.io, Color Switch and Piano Tiles 2.
While Pokemon Go is coming down the popularity ladder in the U.S., developer Niantic has no cause for immediate concern as the game is still at the top in multiple countries, including Singapore where it is still in the No. 1 spot.
Meanwhile, countries such as India, China, South Korea and others are still waiting for the official launch.
Fans in India are eagerly waiting the official launch of the game, but there has been no update from the developers regarding its plans for India. On Aug. 5, Niantic announced the game's launch in 15 new countries and regions across Asia and Oceania, but there has been no update on the game's next phase of the rollout.
Recently, rumours surfaced that the game would arrive in India sometime in mid-August while players in China would have to wait a bit longer. However, there was no official confirmation regarding the launch.
Players in India were able to briefly play Pokemon Go by downloading APK file, but Niantic added India and other countries on its geo-block list and disabled the unofficial access to the game.
For now, it remains unclear on how long will Indian gamers have to wait to play Pokemon Go.