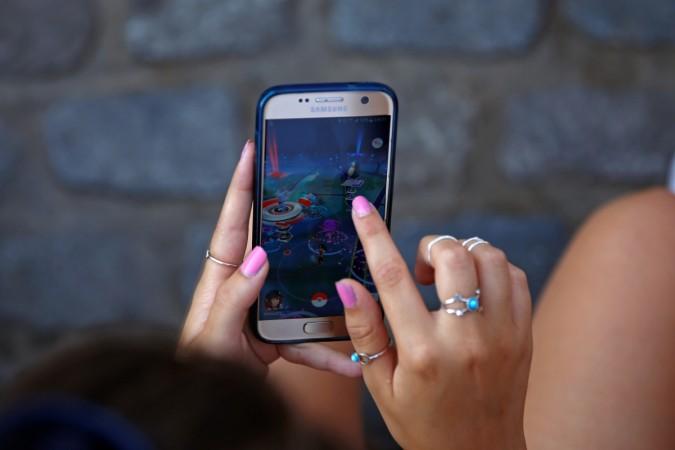 Pokemon GO developer Niantic's CEO John Hanke made a surprise appearance at Apple's iPhone 7 launch event on Wednesday to announce the game's arrival to Apple Watch. But what he failed to reveal is the further expansion of the viral AR-game's availability in countries such as India, China and Taiwan.
Eager fans in countries, where the game hasn't been released, especially in India, are slowly losing interest. According to a study, "AR (Augmented Reality): Adding a new dimension to marketing," conducted by Nielsen mobile insights, Pokemon Go's reach has dropped due to the software updates, which have disabled unofficial versions of the app.
"The reach has fallen since then (second week)—possibly due to new Pokemon Go updates which disable older versions of the game and all downloads in India being unofficial versions without an automatic update," the study said.
Pokemon Go was launched in the United States, New Zealand and Australia in July and expanded to other countries later. But during its expansion phase, India and other sub-Asian countries, were not included. In the initial weeks of the game's release globally, Pokemon Go APK was the primary source to access the game in India, but Niantic blocked the access through unofficial means.
As a result of an extended unavailability of the game in India, players are losing interest. On a global level, Nielsen found that Pokemon Go observed a 10 percent decline in the number of people using the game at least once in a week between July 18 and August 28. In the game's seventh week, the game's reach declined by another 4 percent, Live Mint reported.
But that's still no reason for Niantic to be worried as Pokemon Go is still among the top traffic grossing apps. It is still ahead of the popular video streaming app, Youtube.
Nielsen further said that the game's launch in India will boost Pokemon Go's reach and usage. "If the initial buzz around Pokemon Go is anything to go by, an official India launch of this game will see boost in reach and usage and may even challenge the domination of many leading apps," the study said.
During the Apple launch event, Hanke announced that Pokemon Go players had collectively walked 4.6 billion kms, which is the distance from Earth to Pluto at its closest point. The game has already been downloaded over 500 million times since its launch and has more than 40 million daily active users.