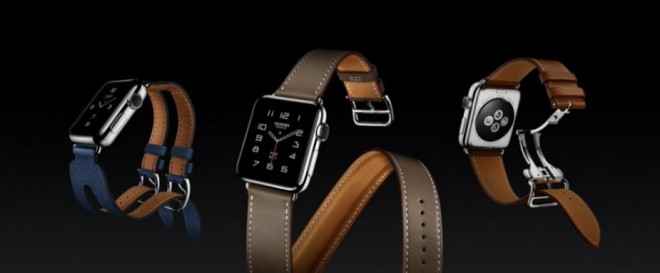 Apple's iPhone 7 launch event is full of excitement. Besides the most-awaited iPhone 7 and 7 Plus release with significant upgrades over the iPhone 6s series and the debut of Apple Watch 2, Niantic Labs CEO John Hanke took the stage during the event to bring some exciting news for its players around the globe.
According to Hanke, "Pokemon Go" is soon coming to Apple Watch.
This would make it convenient for players to quickly access important information about the game without having to take the phone out of the pocket. "Pokemon Go" app for Apple Watch will show how far a player needs to walk to hatch an egg, required points to jump to the next level, and fitness information.
"Pokemon Go" for Apple Watch will also alert players when a Pokemon or a Pokestop is nearby. But the game's access from the wrist is not without limitations as players would still need to take out their phones to catch a Pokemon. The Apple Watch app for the game will be released this year.
Hanke, during his presentation, announced that "Pokemon Go" players had collectively walked 4.6 billion kms. This statistic is only when the players had their phones out of their pockets to track steps which is essential to hatch eggs and earn XP. According to The Verge, a Niantic representative revealed that the AR-based game had been downloaded over 500 million times since its launch.
"Pokemon Go" is currently available in select countries, while most regions, including India, China and Japan are still eagerly waiting for its official launch. In India, the game has met with resistance from authorities who are seeking to ban the game over hurting religious sentiments and safety concerns.