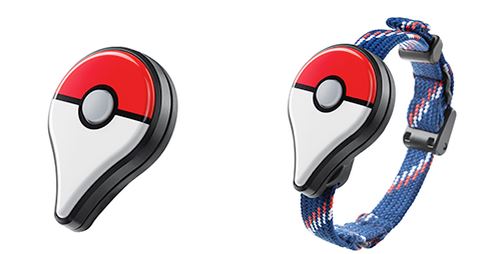 "Pokemon Go" is already the most popular mobile game and its developers are looking to make it even more exciting. The game is officially available in 38 countries and is yet to be released in other parts of the world. But when the game was first launched, a wearable accessory called Pokemon Go Plus was promised to the players.
Pokemon Go Plus wrist accessory was expected to be released in July, but Nintendo on Wednesday said the launch has been postponed to September. Pokemon Go Plus is the first official wearable accessory that makes it easier for avid players to stay connected in the game without having to look at the phones' screen at all times.
What is Pokemon Go Plus and how does it work?
Pokemon Go Plus is a tiny device that connects to a smartphone via Bluetooth in order to notify about any events in the game, such as appearance of a Pokemon nearby. The wrist wear has an LED light and a vibrator to notify players of any game events. It also lets you catch a Pokemon without using the smartphone, but only if the player has already caught the Pokemon before.
The Pokemon Go Plus will flash and vibrate when a Pokemon is nearby, when the player passes a PokeStop and when the player successfully catches the Pokemon. The device also has a tiny button at the center, which lets players search for PokeStop for items and add them to the inventory.
Pokemon Go players are currently required to walk around with the app open if they are in pursuit of Pokemon. While it has become a major concern for the safety of players and people around them as the game can easily distract drivers and people trying to cross the road, Pokemon Go Plus can easily turn that around.
The price of the Pokemon Go Plus is still a mystery, but if players are looking for an immediate and a free solution, there is an app called PokeNotify. It is not officially a part of Niantic or The Pokemon Company, but it certainly does the job right.
PokeNotify has a very useful feature that allows players to individually select the Pokemon to which they wish to be notified. This helps in filtering the ones which are already in the Pokedeck. The notification reveals the name of the Pokemon, its exact location and the time when it will disappear, making it a lot easier for gamers to catch 'em all.