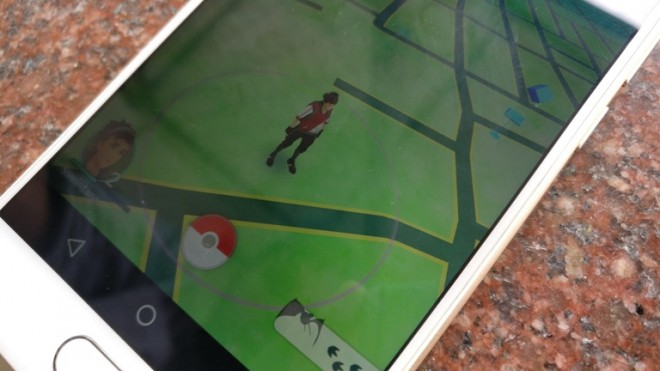 Tired of looking at your phone's screen as you walk with hopes of finding a Pokemon in your vicinity? What if there is an alternative solution to that. Android smartphone users can rejoice as there is an app in the Google Play Store called PokeNotify that alerts players every time there is a Pokemon nearby.
Pokemon Go: Best AR games I Privacy Risks I Cheats

PokeNotify can be a life-saver for Pokemon Go players as they currently need to have the game open at all times to scan for Pokemon while walking or driving. There is no way a player can look beyond a fixed radius to see which Pokemon is placed in what location. PokeNotify, however, does the heavy-lifting for Pokemon Go players and notifies them when there's Pokemon to catch nearby.
PokeNotify is available as a free download on Google Play Store. The app is not associated with the official game or its developer Niantic in any way, but it uses the locations from Pokemon Go to deliver information that is accurate and up to date. The app also doesn't require players to sign in with their credentials, so there is no risk of being banned by Niantic for using this trick, PokeNotify maker Apptastic noted.
PokeNotify has a very useful feature that allows players to individually select the Pokemon to which they wish to be notified. This helps in filtering the ones which are already in the Pokedeck. The notification reveals the name of the Pokemon, its exact location and the time when it will disappear, making it a lot easier for gamers to catch 'em all.
PokeNotify is a great app to save battery, which is a primary concern for its players as Pokemon Go requires to be on at all times.
It is one of the most useful apps for Pokemon Go players. It has only been about two weeks since the game was released in select markets, but it has already achieved global recognition. The official rollout of the game is staged and some countries such as India, China, South Korea and several Gulf countries are still on the waitlist. But that hasn't stopped the players from getting Pokemon Go unofficially using an APK file.
Pokemon Go is an augmented reality-based app and works on Android and iOS platforms. It has been released in 36 countries including the home-country of the game developer Niantic in Japan being the most-recent one.