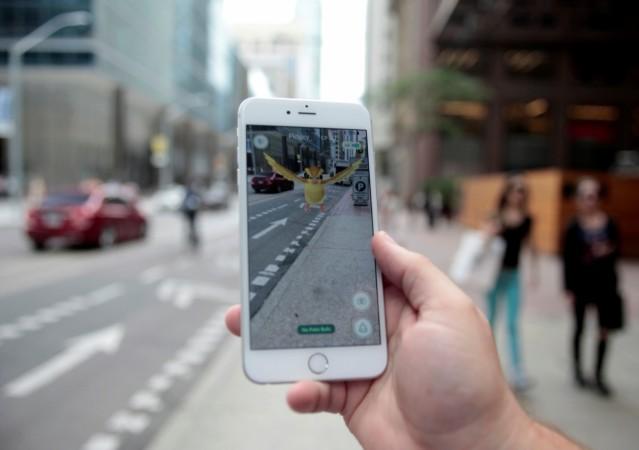 Pokemon Go has surpassed all other major trends that once drove the netizens crazy. The most common topic of discussion on the web is where to find a rare Pokemon or new Pokestops. As the Pokemon Go sensation reaches new heights, players are learning more and more about augmented reality gaming and the fun that surrounds it.
Pokemon Go has officially been launched in 36 countries, including the home-country of the game developer Niantic in Japan, but several players in countries such as India, China, Pakistan, Indonesia, South Korea and several Gulf countries are still playing the game using an APK file. One of the main reasons for Pokemon Go's success is its ability to combine the real and virtual worlds, which is simply called AR or augmented reality. But this technology has been around for quite some time and there are other games that take advantage of AR to offer best user experience.
While the official release of Pokemon Go in some countries is still underway, players can explore some other games that are available globally. Below is a list of some of the best AR-based games that offer Pokemon Go-like experience, but in a unique way.
Ingress (Google Play Store/Apple App Store)
Ingress is an adventure AR-based gaming app, developed by Niantic and available for free download on Google Play Store and Apple App Store with in-app purchases. Even before Pokemon Go became viral, Ingress remained the most popular AR game for gamers.
Geocaching (Google Play Store/Apple App Store)
For those who are in love with treasure hunts, Geocaching is the go-to app for all your quests. The game has hints scattered across more than 185 countries and players can make use of their smartphone to live search clues in this multiplayer game. Geocaching is available as a free download on both Android and iOS smartphones.
Zombies, Run! (Google Play Store/Apple App Store)
Zombies, Run! is a fun AR-based game app. As the name suggests, the player must run from zombies in order to continue playing. While the players will be surrounded by virtual zombies, one must run for real to survive. Players can jog, walk or run as it transforms exercise in a fun and terrifying gaming experience. It is available for free on Android and iOS platforms.
BallStrike (Apple App Store)
If you are too lazy to exercise, here's an app that makes you want to jump and move in an entertaining fashion. BallStrike uses AR and uses the front camera to throw virtual balls at the player. The players must hit the balls as they appear. The game is free to download for iOS devices, but it is not available for Android users.
Warp Runner (Google Play Store)
Warp Runner is an AR-based puzzle game which transforms your table or any flat surface into a playing deck. Gamers must collect objects and work to guide the robot to the exit. Warp Runner is available only on Android devices and it is free to download.
Clandestine: Anomaly (Google Play Store/Apple App Store)
Clandestine: Anomaly defines augmented reality in its true form. The game is full of action and adventure and lets your defend real world locations by staging battles and unleashing powerful airstrikes against the enemy. Clandestine: Anomaly is available for free for Android devices, but costs $3.99 for iOS-powered devices.
The Walk (Google Play Store/Apple App Store)
The creators behind The Walk are same as the ones who made Zombies, Run! The Walk makes walking fun, entertaining and motivating. Depending on the player's fitness levels, the game offers suitable levels of challenge. The more you walk, the more clues, info and achievements are unlocked. The Walk is available for free on Android, but costs $2.99 on iOS platform.